Akorino Gospel artist Susan Namu hit the headlines in 2020 after her boyfriend leaked her private videos and photographs on social media. In an open interview with Symo K , Susan uncovered that her life has never being the same again. She was deserted by her relatives and friends who say that it is a disgrace being related with her.
Susan spends the greater part of her time locked up in her home since each time she goes out, people laugh and point fingers at her. Her boyfriend has however been threatening to leak other photographs if she doesn't return to him. She doesn't have cash to file a case against him and is now appealing to any lawyer who can help her to get in touch. Susan says that she has forgiven him for the shame he put her through but can never love and trust him again.
Something wrong is happening in the gospel industry. In Kenya, The Akorini group of believers is viewed as one of the strongest defenders of the bible and its content. However, the recent moves in the Ministry are both worrying and unbelievable. A few days ago, Susan Namu, a gospel musician attached to Akorini Christians, was exposed in a video that was viral, where the artist was seen sharing her naked body to her alleged boyfriend. Yesterday, a Kenyan court gave a ruling on a case that involved a man from this group who had impregnated two of his daughters and imprisoned him for 140 years. Today, let's concentrate on Susan Namu's case.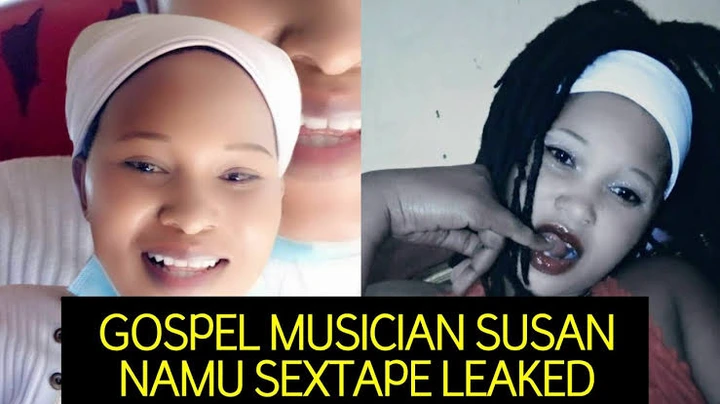 Although the gospel artist had before denied being the person in the viral video, she has adjusted her perspective and has thusly chosen to reveal the reality of the situation. Talking in a live interview, Susan Namu concurred that the video circulated around the web because of a failed relationship. She was dating a man from abroad, and the two used to send naked photographs and recordings to one another, as a method of keeping away from depression.