The Kenya placement board KUCCPS, a body that is responsible for placing students from different secondary schools in Kenya in various universities. Has been educating many students who sat for their kcse last year and those who are yet to join. They are focusing on careers paths these students should take depending on the grades they scored.
They have focused on that for awhile so that when the Portal is Opened for application,these students won't find it hard in selection of courses. The board has also communicated on the opening of the portal where they have said that students and parents should not be mislead before their official communication through their website,or their official online platforms.

They posted some of the talks on their Twitter platform where they have said alot like,on the confusion students who scored As do get when it comes to selection of courses than those who scored Cplus and below.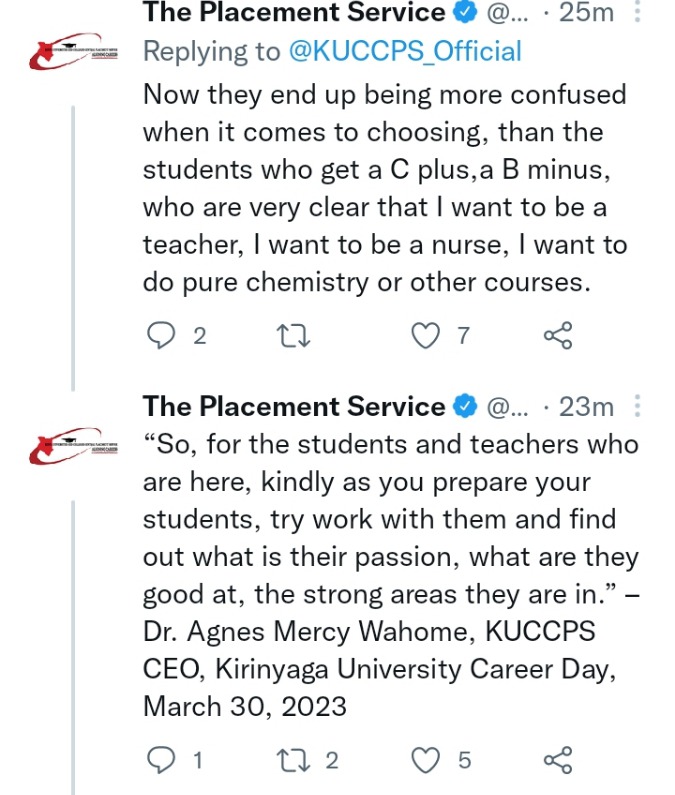 Students should focus on these talks for them to be accurate when the time comes. They said these at Kirinyaga university where they are currently offering the classes.