The three middle aged men were arrested after a resident allegedly busted them engaging in the act without a care.
They were arrested on Monday, 3 May, were said to have been attending a birthday party of one of them who has since been identified as David.
The report shared by a popular Benue state blog revealed that the three have been engaging in the act for a while now.
"The boys agreed that they were actually 5 in the room but two of them managed to escape during the arrest," read the report.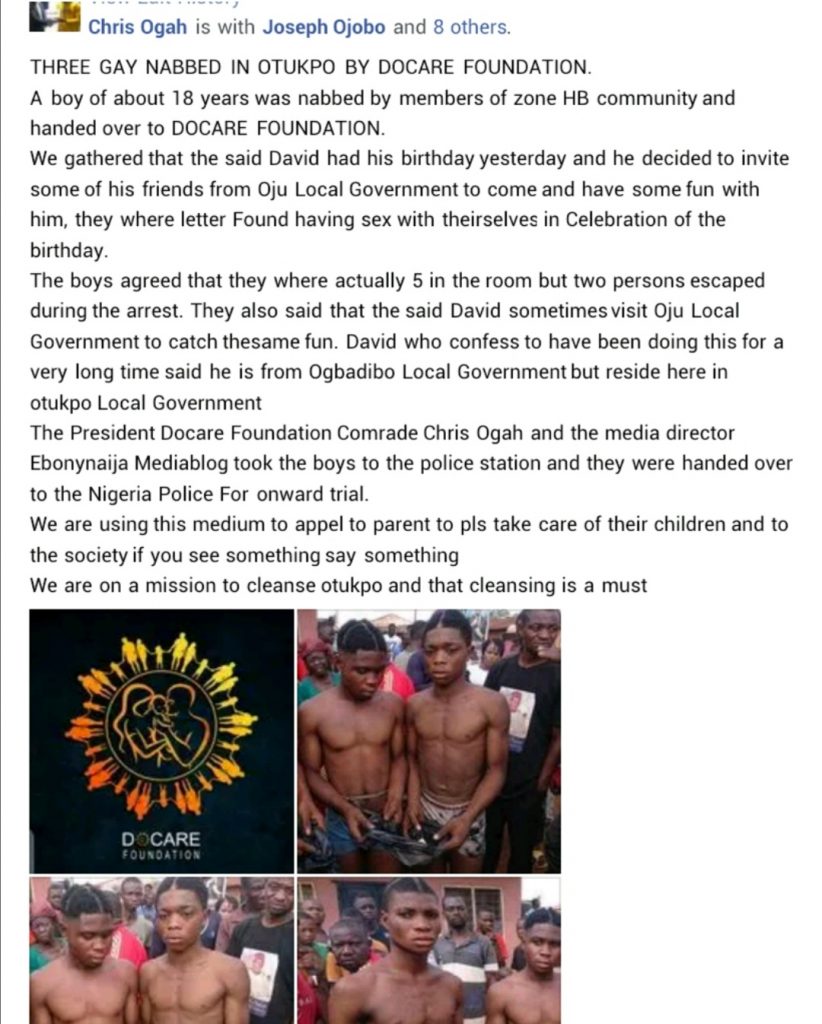 "David confessed to have been doing this for a long time. The President of Docare Foundation, Chris Ogah took the boys to the police station," the report stated.