In an exciting development for the radio broadcasting industry, esteemed media personality Mzee Kihenjo is all set to officially join Muoroto FM on the 5th of June. This announcement has garnered significant attention and anticipation among radio enthusiasts and fans of Mzee Kihenjo alike. Reports suggest that Muoroto FM is owned by the renowned Njogu Wa Njoroge, who has already signed up Mushaina as Mzee Kihenjo's co-host, alongside the talented Papas Mufenji. This collaboration promises to bring a fresh and invigorating dynamic to the airwaves, captivating listeners with their unparalleled charisma and engaging content.
The Rise of Muoroto FM: Muoroto FM has rapidly risen to prominence in the radio broadcasting landscape, captivating audiences across the nation. Under the ownership of Njogu Wa Njoroge, a respected figure in the media industry, the station has consistently delivered high-quality programming, resonating with listeners of all ages and backgrounds. With a commitment to providing entertaining and informative content, Muoroto FM has quickly established a loyal following and garnered a reputation for excellence.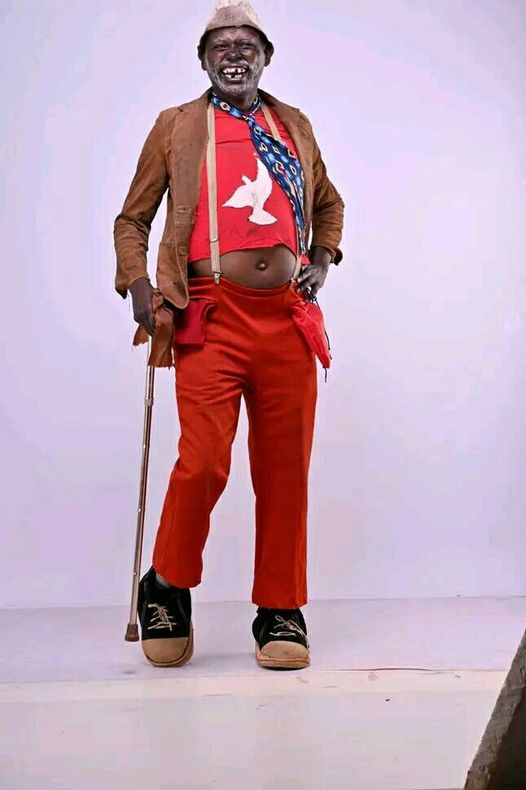 Mzee Kihenjo's Stature and Expertise: Mzee Kihenjo's decision to join Muoroto FM marks a significant milestone in his illustrious career. Known for his unique style and captivating persona, Mzee Kihenjo has become a household name in the media industry. With an extensive background in radio, his experience spans over two decades, earning him a well-deserved reputation as a seasoned broadcaster. Mzee Kihenjo's versatility and ability to connect with his audience have been the key factors behind his enduring success.
The Exciting Co-hosting Duo: Mzee Kihenjo will be joined by the talented Mushaina as his co-host on Muoroto FM. With her vibrant energy and infectious enthusiasm, Mushaina is set to bring a refreshing and dynamic presence to the airwaves. Combined with Mzee Kihenjo's seasoned expertise, this partnership holds immense promise for the station and its listeners. Additionally, the inclusion of Papas Mufenji, who has already won the hearts of many with his distinct voice and entertaining style, further amplifies the excitement surrounding Muoroto FM's lineup.
Anticipated Impact: The addition of Mzee Kihenjo to Muoroto FM's roster is expected to have a profound impact on the station and its listenership. Mzee Kihenjo's vast experience and natural charisma will undoubtedly inject a fresh perspective into the programming, attracting a broader audience and enhancing the overall quality of content. By incorporating his unique style and engaging storytelling abilities, Mzee Kihenjo will foster a deeper connection with listeners, making Muoroto FM an indispensable part of their daily lives.
Conclusion: The impending official joining of Mzee Kihenjo to Muoroto FM on the 5th of June heralds an exciting new era in radio broadcasting. Njogu Wa Njoroge's ownership of the station, combined with the signing of Mushaina as Mzee Kihenjo's co-host, and the presence of Papas Mufenji, sets the stage for an extraordinary lineup of talent on Muoroto FM. As Mzee Kihenjo brings his unparalleled expertise and magnetic personality to the airwaves, listeners can eagerly anticipate a rich and captivating radio experience that will undoubtedly leave a lasting impression.