Mugithi crooner Samwel Muchoki, famously known as Samidoh, took to his social media platform on a Friday to share his Kenya Certificate of Primary Education (KCPE) results. In this candid revelation, he reflected on his childhood aspirations and the path that life ultimately led him on.
Back in the day, young Samidoh had ambitious dreams of becoming a lawyer. He nostalgically recalled his school days when he proudly held the prestigious title of 'index one.' His academic journey, however, had its own twists and turns, with Mathematics being the only subject where he didn't quite excel, while he managed to score above average in all other subjects.
These academic revelations harken back to 2004 when he sat for the KCPE exams, a time when the artist was far from envisioning the career he has now carved for himself. Today, he is recognized as the "One Man Guitar," a beloved figure in the world of Mugithi music, and even humorously coins himself as the "Singing Policeman."
Despite the divergence between his childhood aspirations and his current profession, Samidoh maintains a positive outlook on life, stating, "Dreams not shattered, bado nakula mbuku," emphasizing that he still finds fulfillment in his musical career.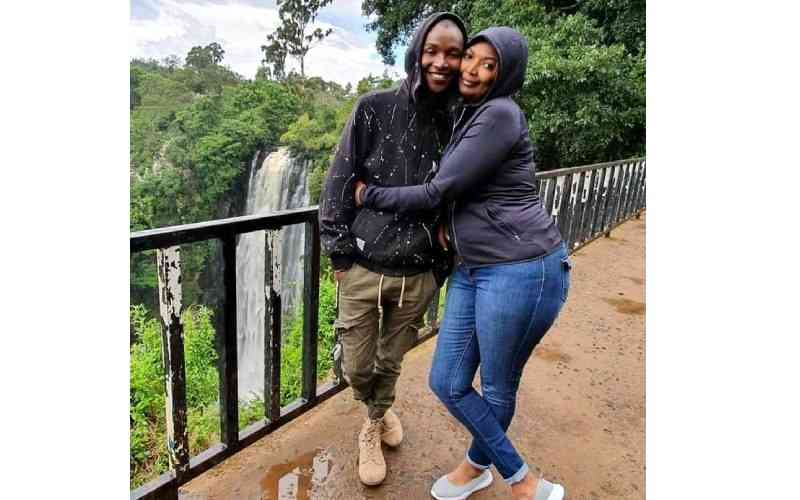 This candid revelation from Samidoh prompted reactions from his loyal followers and fans. Some playfully teased him about his academic journey, with jests about his current career path being a lawyer by association due to his relationship with Nominated Senator Karen Nyamu.
In a related incident earlier in the year, Deputy President Rigathi Gachagua felt the need to offer some advice to the musician regarding his personal life. A Dubai incident involving Samidoh's ex-partner Edday Nderitu had drawn public attention and almost escalated into chaos. Deputy President Gachagua reminded Samidoh of his popularity and urged him to handle his family affairs privately, cautioning that such incidents could tarnish his image.
In conclusion, Samidoh's candid sharing of his KCPE results offers a glimpse into the dreams and aspirations he held as a young student, contrasting them with the successful path he has carved in the music industry. It also sheds light on the occasional complexities of his personal life and the attention it garners from the public eye.