The owner of Capital FM, on April was the first Kenyan to Mercedes-Maybach Benz, after coughing Sh40 million to shop for the luxurious machine mostly used by heads of state in Europe.
upload that to a foray of businesses he owns and you understand he is not a man of poor means.
It appears though the Sh40 Million worth Maybach is not enough and Kirubi set his eyes on a jet worth approximately $33 million.
The Dassault Falcon 2000 is a French business jet and a member of Dassault Aviation's Falcon business jet line.
The French company had jetted into the country to try and make a sale to one of the Kenyan elites.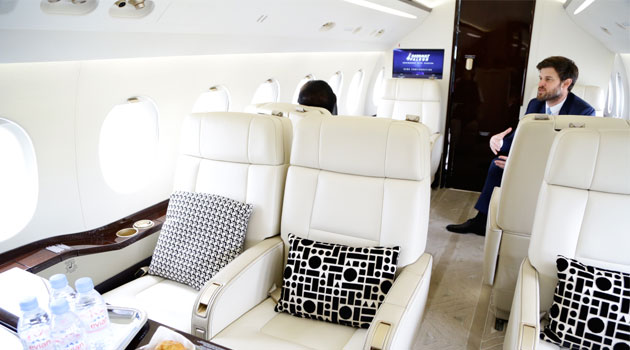 "We have taken Brand Kenya's Chairman Chris Kirubi on a flight tour as he is among our target market. We hope to close a couple of deals with the country's business class as they stand to benefit the most" Oliver Zuber, the company's international sales manager for Africa said.
Dasault Aviation has sold over 550 Falcon LX global, with 70 being bought in Africa. but none is owned by a Kenyan citizen,Kirubi was first the first Kenyan to own the Jet.
"With its advanced aerodynamics and fully slatted wing design, the 2000LXS can go where others can't go and do what others can't do" Dasault avaitaion says about the plane on its website.
"No matter which way you measure, no matter how you tumble the numbers, this aircraft takes best in class every time," it goes on.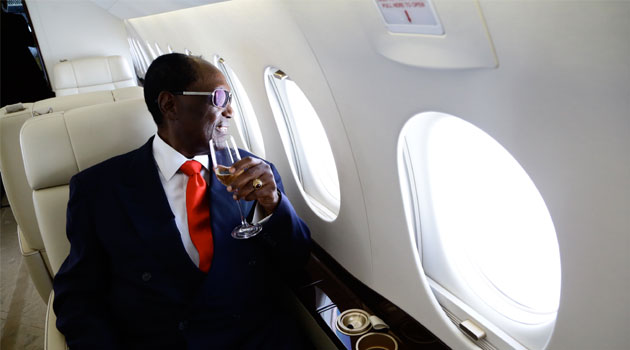 The plane can carry eight – 10 passengers plus 2 crew members and weighs about 42,000pounds MTOW with a balanced subject period of 4,675 ft (SL, ISA).
The aircraft is fuel efficient and may fly from Nairobi to Singapore directly from Nairobi to India and from Nairobi to China directly.