Throughout the years Kenyans have earned a solid reputation as perhaps the most creative people on earth with Kenyans regularly finding new ways to make something enjoyable out of troublesome or even , in boring circumstances.
For years, the Kenya film industry has been besieged with a lot of creative DJs who commentate on the movies by using local languages like Sheng and Swahili making the movie more interesting.
This has meant that local people can now enjoy Hollywood and Bollywood movies by avoiding the issue of the Language barriers. Perhaps the best name in the business is the Famous DJ Afro Who has become well known with how innovatively he manipulates language to describe to his viewers the content of a movie.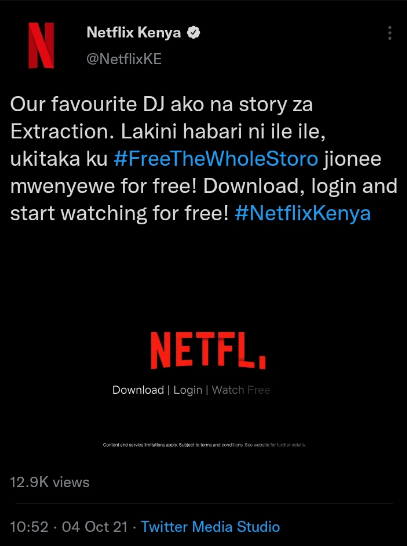 Netflix have at last decided to make this dream come true for some Kenyans who don't understand English by releasing the DJ version of the film Extraction. Be that as it may, the trailer has left numerous Kenyans frustrated after not hearing the voice of DJ Afro in the Trailer. Many have asked that the Company recruit DJ Afro instead.Here are some of the reactions from Kenyans.