Televangelist Pastor Ezekiel Odero has recently gained significant attention in the public eye due to his arrest by the police, following his alleged involvement in the controversial deaths associated with Pastor Mackenzie of Shakahola.
Pastor Ezekiel was taken into custody on Thursday, the 28th, on charges of assisting in the deaths and clandestinely burying the victims.
Who is Pastor Ezekiel Odero? Pastor Ezekiel Odero is the founder of NewLife Church located in Mavueni, Mombasa. He has amassed a large following, with his devotees considering him a genuine man of God, primarily due to the numerous miracles attributed to him.
Currently in his mid-forties, Pastor Ezekiel was born in Homabay County and is now based in the coastal region of Kenya, specifically in Kilifi County.
Pastor Ezekiel's Journey in Ministry Pastor Ezekiel draws inspiration from Pastor Pius Muiru of Maximum Miracle Centre in Nairobi, and they have been known to hold joint services on several occasions. His church also attracts various politicians, including the wife of Kenya's Deputy President, Dorcas Rigathi.
Initially, Pastor Ezekiel worked as a fisherman in Kisumu County before relocating to Mombasa County, where he pursued a career as a mason while also furthering his studies. He is an alumnus of the Technical University of Mombasa, formerly known as Mombasa Polytechnic.
Pastor Ezekiel Odero and His Church To accommodate the growing congregation, Pastor Ezekiel decided to move his church from Shanzu, Mombasa to Mavueni in Kilifi County. As a result of this expansion, he constructed hotels, international schools, and various other amenities on the church premises.
Within his church, Pastor Ezekiel sells holy water, which is believed to possess healing properties and other spiritual benefits, attracting followers from all walks of life.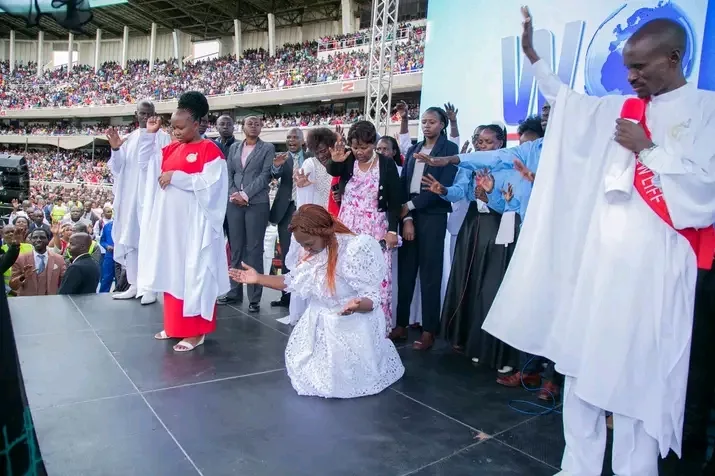 Biography of Pastor Ezekiel Odero: Name, Age, Children, Wife, and Net Worth Pastor Ezekiel experienced the loss of his first love several years ago, and although they were not legally married, they had a son together. Currently, he is married to Sarah, despite facing resistance from his family due to her lack of formal education. The couple has been married for over 14 years and has children.
One point of contention for Ezekiel's family was Sarah's inability to speak English fluently.
Net Worth Although Pastor Ezekiel rarely discusses his wealth, he is reputed to be one of the wealthiest pastors in Kenya. He primarily invests his wealth in the development of his church. Rumors suggest that upon completion, his church may become one of the largest in East Africa. Additionally, he possesses several multimillion-dollar cars.