Kenyan singer Esther Akoth, also known as Akothee, leads a lavish lifestyle, with a penchant for mega-mansions, designer shopping, and expensive cars. She is the proud owner of several properties in different countries, including a beachfront home in Kenya valued at Sh120 million, a house in Nairobi valued at around 80 million Kshs, and a mega-mansion in Rongo Migori County that reportedly cost her Sh100 million.
According to Akothee, she owns five properties in total, two in Kenya, two in Switzerland, and one in France. She attributes her international properties to her "Baby Daddies" who are from those countries.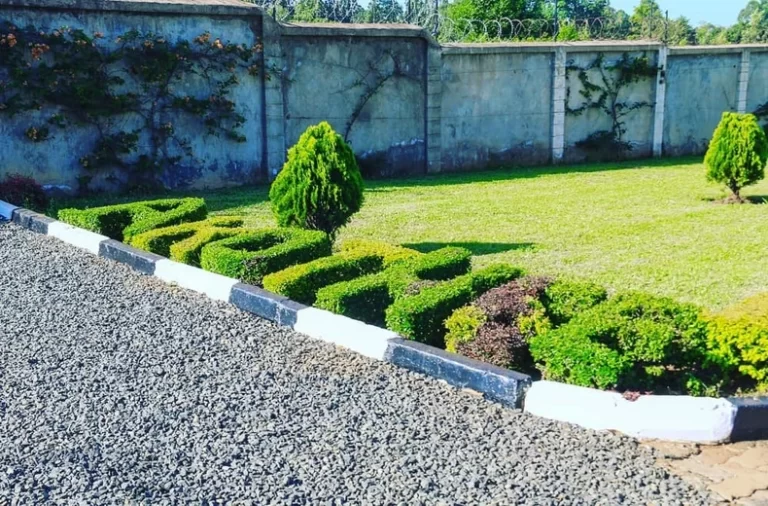 In an interview with Daily Nation, Akothee said, "I have Five Mansions: Rongo, Mombasa, Normandy (France), Lugano (Switzerland), Zurich (Switzerland)."
Despite her extravagant lifestyle, Akothee is not shy about addressing the criticism she receives for it. In the same interview, she stated, "I am a moving scandal, you can call me aka "sumbua tariff". People follow everything I do, it's not my fault. My life is just dramatic, I have mzungu babies and African babies in my home. People misunderstand my jokes because I go straight to the point. I am a real person, I don't sugarcoat anything; not on TV, not on social media not even in private. However, I am not encouraging young girls to go and get many babies. I have to accept things as they are and be proud of my situations, but don't use me as an excuse to be irresponsible; be smart."
Fans of the singer have been given the opportunity to tour one of her properties, a magnificent mansion with well-kept gardens, a sparkling blue pool, and a sprawling compound. The house, which boasts a master bathroom that is the size of some houses, is a testament to the fact that no expense was spared in its construction.