Bien Aime Barasa, a Kenyan artist and sauti sol main singer, is grateful to God for his survival following a car accident.
The rapper shared the news with his fans on social media, along with a photo of his car in poor condition. On the other hand, Bien did not provide any additional information about the accident. "Thank God I made it out alive," he wrote on Instagram as You saved me by R Kelly played in the background.
In an episode of Sol Generation, Bien stated that he was engaged in a car accident after high school, which forced Sauti Sol to be together and go on their musical journey.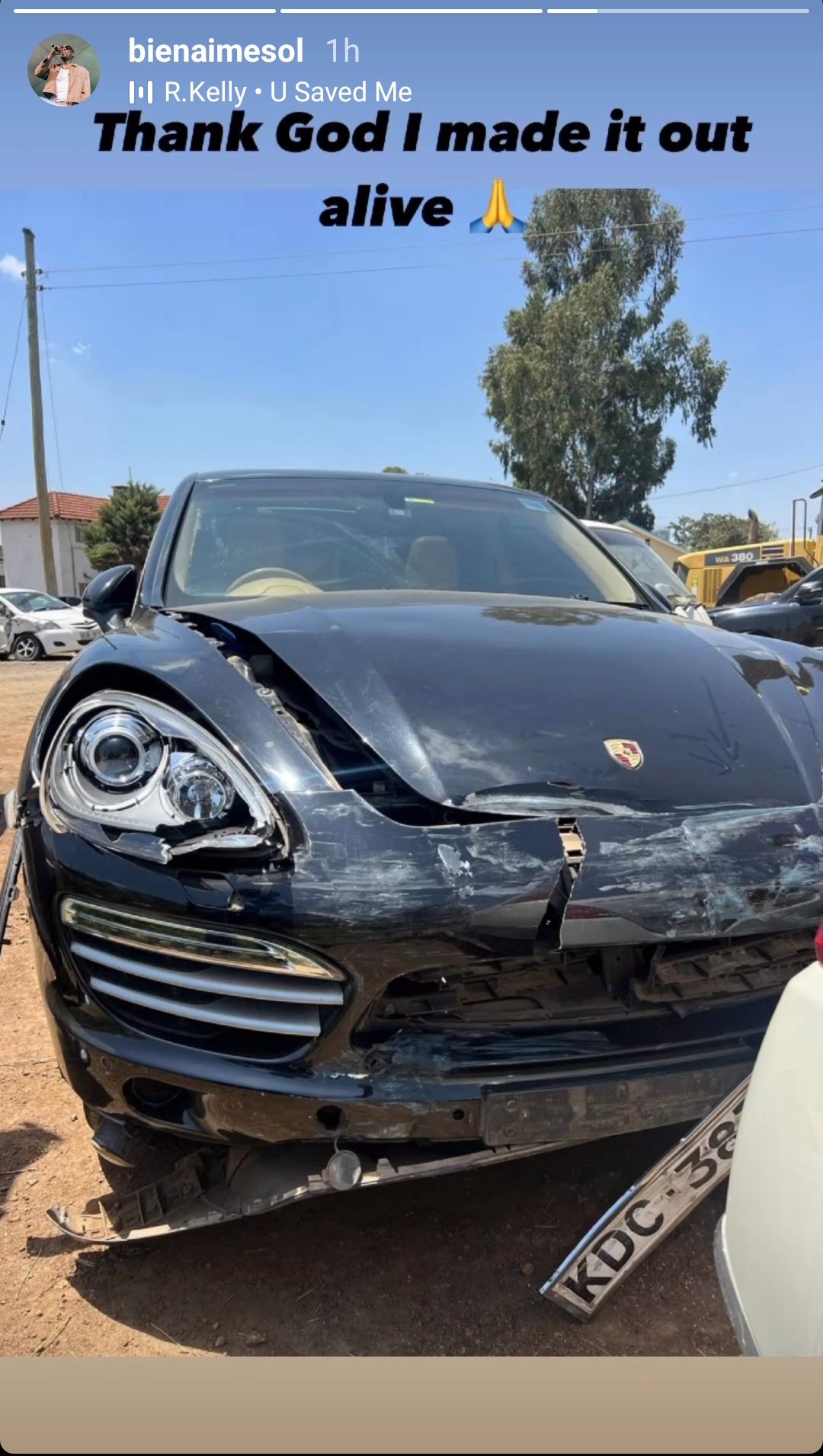 Bien was on his way to the Embassy on the day of the accident to begin his relocation journey to the United States, but fate had other plans. He was crossing the street in town when he was involved in a terrible accident that left him toothless.
Polycarp had already begun his studies in actuarial science. Chimano wished to live in Paris indefinitely, and Savara also intended to visit the United States. He was meant to be studying medicine.
Given Bien's condition, the team decided to cancel their travel plans and focus on getting him healthier. Bien, on the other hand, saw the incident as a blessing in disguise, since they eventually got to be together and began their music career.