Karen Njeri Nyamu is anything but another name in the social media scene and Kenyan politics. She can be portrayed as a outspoken, fearless and fun loving person who wouldn't mind on stepping on people toes to get what she wants. While showing up on an interview with Inooro FM radio presenter Jeff Kuria, Karen relieved her memories when she was growing up and schooling.
The second born in a family of 2 girlsand 2 boys, Karen described herself as a 'blackship girl' i.e a naughty student who was more often than not on the wrong side of the law ,however, she was loved by teachers as she was also very bright. Recounting one of her highschool moments that earned her a suspension was as incident she was involved in while sitting for her KCSE examinations at Limuru Girls High School.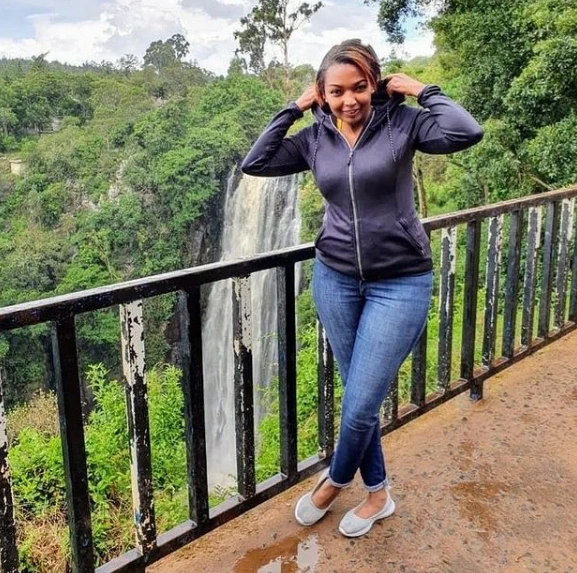 In the company of 2 different students, Karen broke into the school canteen to steal snacks and sausages little did they know that they were being closely watched by the watchman. The moment they broke into the canteen, the watchman pounced and reported them to the school administration who dictated that Karen and her friends had to sit for the rest of her KCSE as a day scholar.
In spite of this, Karen scored good marks which earned her a spot at the University of Nairobi where she pursued a law degree.