Do you remember former Mother In Law actor, Jeff Okello aka Ninja? his life has taken a beautiful turn like never before this is after marrying his mzungu sweetheart from Finland, Maria Huhta three years ago.
The two lived in Kenya for quite a while then moved to Europe and since then Ninjas life has changed for the better, this is only true if his Instagram stories go by.
The couple has two delightful kids together and surprisingly the two are a few years apart, as long as there is love we should be happy for them.
Taking a gander at his current life now, one wouldn't have imagined Ninja will put behind the struggles before money and fame, currently he is living what we can only refer to as life so good.
His photos will amaze you on how he has transformed a clear indication that there is no permanent situation.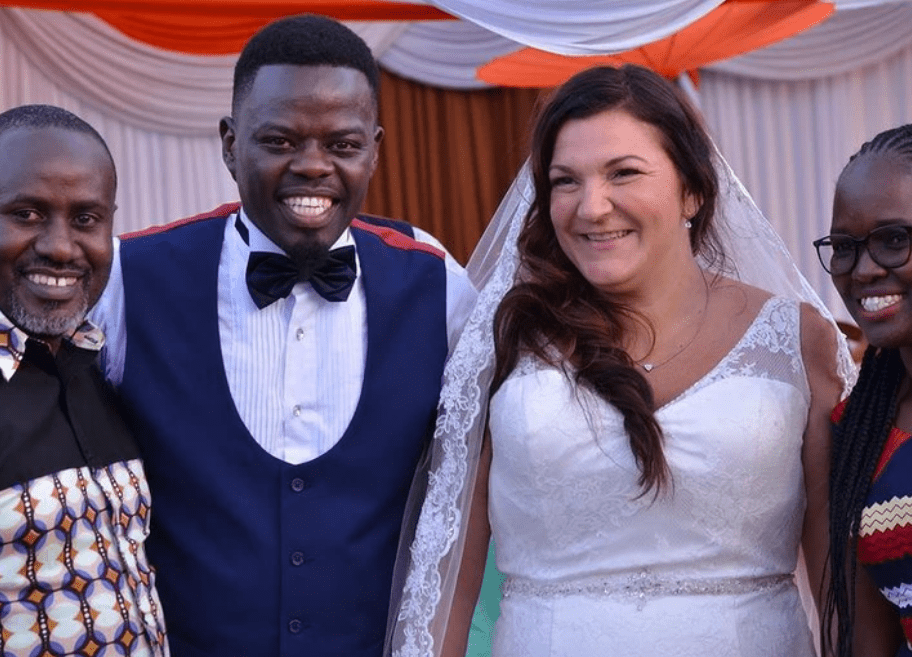 The couple celebrated their third anniversary in January as photographs posted online of happy smiling Ninja and his wife and other relatives.
The wedding of the two despite the fact it was criticized many claiming he was in it for money. It has been truly so far so good and a clear indication of true love