Subie Queen, a popular social media personality, is perplexed by the vast difference in followers between two fellow content creators on TikTok. Crazy Kennar has 621,400 followers while Njoki, who gained fame for her twerking videos, has 1.2 million followers.
Subie Queen took to Twitter to express her confusion, comparing the two creators and stating that Crazy Kennar's content is more entertaining and informative than Njoki's. She argues that despite this, Kenyans are still flocking to Njoki's page.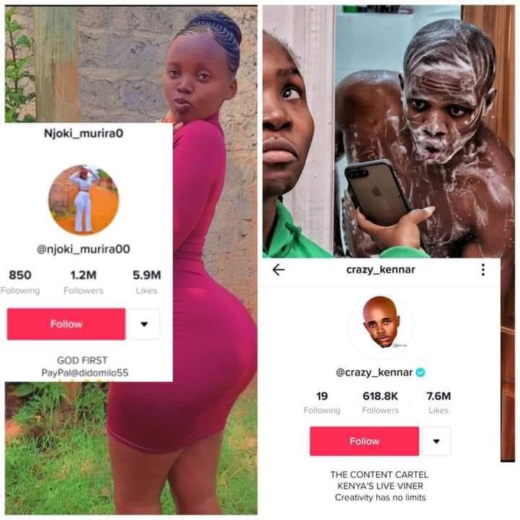 Her tweet sparked a heated debate on social media, with many people agreeing with her assessment. However, others defended Njoki, arguing that her success is due to her unique content and the fact that she appeals to a different audience.
The question of fairness arises in this discussion, with some wondering if Njoki's success is deserved or if it is simply a reflection of the way social media algorithms work. Regardless, the debate highlights the complex and ever-changing world of social media and the importance of creating content that resonates with one's audience.