A Somali man has sparked mixed reaction on social media platforms after against all odds wed a girl who is old enough to be his his granddaughter in a beautiful white wedding.
The old man walked hand in hand with his new wife, who is in her mid-20s, during invite only afair attended by family members and friends
The photographs that were shared by former NTV journalist Yassin Juma on his Facebook page started a great deal of responses from Netizens.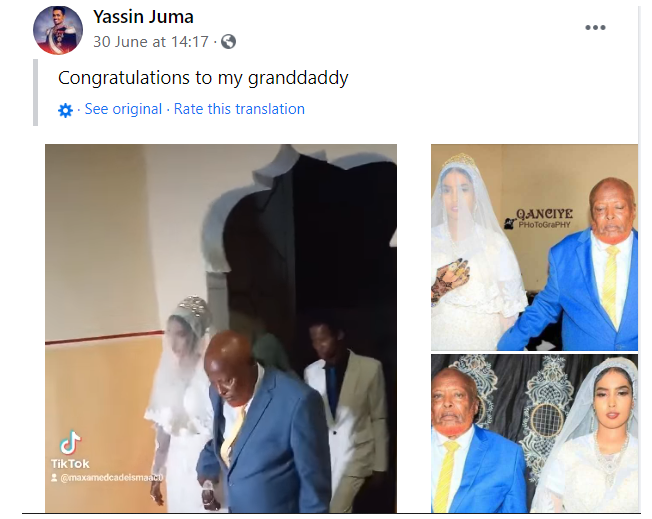 While some denounced the older man for exploiting the young lady, others praised the couple, saying love always wins.
Others puzzled over whether the aging man will actually satisfy the young woman.
Here are photos of the couple and reactions from Netizens.