Everyone has their experience a background if you may, regardless of whether modest or rich. Before anyone succeeds in life one must have a story behind their prosperity the success we all wish to enjoy someday.
Gatonye wa Mbugua is a radio presenter at Kameme FM who hosts a breakfast show alongside his long time friend cum family and comedian, Muthee Kiengei. Gatonye isn't just a presenter but also the one incharge of radio stations under media max company.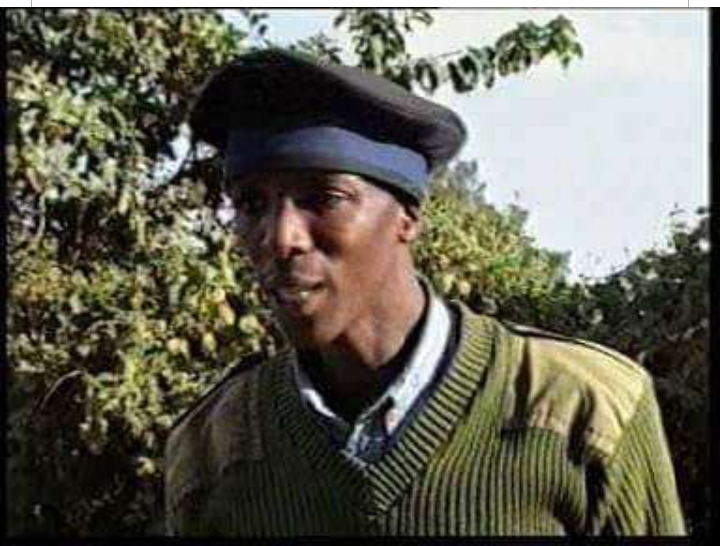 Gatonye Wa Mbugua's photo which was posted on his Facebook page clearly showed that he comes from a far distance to success. He was an ordinary security officer or so-called watchman before joining the radio as a presenter.
This snap is a true motivation that shows that nobody is bound for a poor life.
Gatonye began his career in radio in the late 1990s, working as a presenter on several local radio stations. In 2002, he joined Kameme FM, where he quickly established himself as one of the station's most popular personalities. He is known for his engaging and entertaining style, as well as his ability to connect with listeners on a personal level.
In addition to his work on Kameme FM, Gatonye is also a well-known comedian and performer. He has appeared in several stage productions and comedy shows, and has also made appearances on Kenyan television. He is known for his quick wit and sharp humor, and is a popular choice for corporate events and other functions.
Gatonye is also active in the community, and is involved in several charitable organizations and causes. He is particularly passionate about supporting education and helping children in need.