Since the advent of internet and smartphones in the country, it has become increasingly difficult to capture the attention of most millennials and Generation Z as their attention is overtly divided.
However, in the case of one of the longest TV shows on Citizen TV, Tahidi High gained a cult-like following, creating a wide base of loyal followers who never missed an episode, with the show offering them a chance to reminisce about their individual High school days.
The characters of OJ, Freddy, Shish, and Tanya captivated the fans with the picture-perfect re-enaction of the mischievous moments in high school that made the experience a highlight reel. The cast itself did not disappoint as it painted a clear picture of the moments that made the show take the media scene by storm.
Tahidi High's first episode aired in 2006 and the last one in 2020, a clear indication that the show had gathered momentum and became a household name.
muranga news takes a look at what the former Tahidi High stars are currently up to.
Abel Mutua as Freddy
Notably one of the most notorious characters portrayed on set, Abel Mutua, better known as Freddy, became a highlight in the show due to his comical skits and macho nature that exuded his confidence.
The actor has maintained an active role on camera and behind the scenes as well. He wrote the scripts for various local shows such as The Real House Helps of Kawangware, Hapa Kule News, Mother in Law, and Lol show just to name a few. He also stars in the comedy hit series, Andakava, alongside Timothy Kimani alias Njugush.
He is the co-founder of Phil It productions and also runs his own YouTube channel which has amassed over 257,000 subscribers.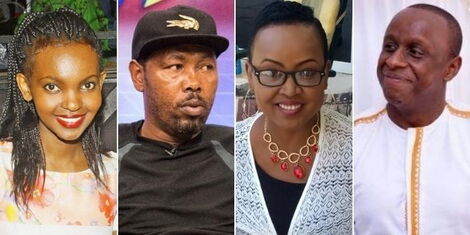 Sarah Hassan as Tanya
Sarah Hassan is renowned for playing Tanya – the shy, reserved, girl who was the kryptonite to the boys, particularly OJ and Freddy.
Years later, Hassan has participated in different roles in various series such as Saints,
Changes, Demigods as well as the host of Citizen TV's wedding show at one time.
She currently plays the lead role in Citizen TV's Zora show. Hassan also acts in the crime-related series, Crime and Justice.
Dennis Mugo as OJ
Arguably one of Freddy's partners in crime, OJ portrayed his character with class – exhibiting the bad boy persona. This earned him a spotlight at such a tender age. However, he quietly left the show, leaving fans wondering what had happened to him.
Years later, Mugo revealed that he had been battling depression and addiction which led to him being kicked out of the show after he failed to turn up for work.
He, however, bounced back and is currently seeking the Member of County Assembly seat for Ruguru Ngandori Ward in Embu on a United Democratic Alliance (UDA) ticket in the August General Election.
Shirleen Wangari as Shish
Shirleen Wangari played the tough-talking yet calm lady who tried to keep off the antics of the boys in the school. This captured the audience for her reclusive yet abrasive nature if need be.
She has since worked on a few other shows including MTV's Shuga, The First Grader, American series Sense8, Captain of Nakara and Lost in Africa. She also established her own film company, Blackwell, which is focused on telling African stories.
Ted Kitana as Mr Kilunda
Ted Kitana popularly known as Mr Kilunda, played a stern teacher who kept the students on their toes. Many would watch the show to witness if the teacher would keep up with the students' antics – much like the re-enaction of the Tom and Jerry cartoon show.
When the show ended in 2020, Kilunda retreated to his rural home in Machakos County, establishing a number of businesses. He owns a salon and a barbershop, and engages in mixed farming.
"The village life is actually the best. Food is fresh, no pressure. I have no plans of going back to the city, especially because Tahidi was halted. I have everything I need here," the actor stated during a past interview.
Philip Karanja as Melvin
During the show, Philip Karanja portrayed a silent character who was easily ticked off when his colleagues crossed him. In real life, Karanja has risen to become a renowned actor.
He co-owns Phil-it productions with Mutua. Initially, he worked as a film director at Royal Media Services (RMS) LTD.
Jackie Matubia as Jolene
Much like Sarah Hassan, Jackie Matubia is also a lead actress in the hit drama series, Zora. The thespian also runs her own business, Fabulously Forward – which deals with selling health and beauty products.
Angel Waruinge as Miss Morgan
The strict Deputy Principal captured the audience's heart with her acting prowess, gaining the character Miss Morgan to stardom.
However, life went sour after Waruinge experienced the vices that came with fame, falling into depression and addiction in the process.
Seeking to shed off the character, Waruinge enrolled in a psychology program and has embarked on acting as well as mentorship and program tours across various schools across the country.
She is also a business executive at Nairobi Performing Arts Studio.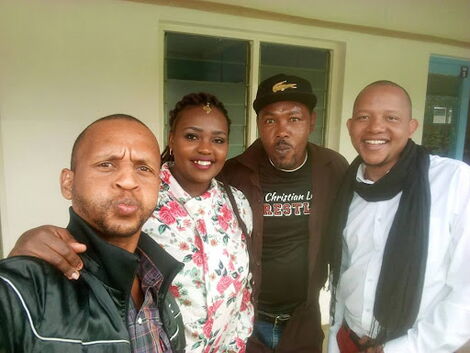 Joseph Omari as Mr Tembo
Appearing in the premier seasons of the show, Omari played the role of Mr Tembo, the Principal who ruled with an iron fist and would go to great lengths in order to stamp his authority even if it means colliding with his deputy.
Over the years, Omari has appeared in other roles such as Makutano Junction which aired on KBC.

In a past interview, Omari revealed that he retreated to his rural home in 2020 and has been living a private life with the help of his kids.
Albert Kimani as Joni
Joni was part of the crew alongside Freddy and OJ, seemingly the mastermind of a number of mischevious operations. The person behind the character, Albert Kimani, has become a notable figure in the media industry.
After exiting Tahidi High, he joined Madison Insurance Company as a business executive before joining Royal Media Services (RMS) LTD as a media consultant. He is currently employed at Ipsos Limited, where he works at the Audience Measurement Service Line department.
Joseph Kinuthia as Omosh
Joseph Kinuthia has sprung to fame due to his famous character, Omosh, where he acted as a school gardener. However, his life took a turn for the worse as he revealed that he struggled to earn an income after the show ended.
This led Kenyans of goodwill to raise funds for the actor in order to jumpstart his career. Further, he was gifted a house among other lucrative opportunities.