Prophet Owuor stands out as a figure shrouded in controversy. He serves as the leader of the Repentance and Holiness Ministries, boldly proclaiming that he has foreseen his own death, which he insists will occur in Jerusalem.
Owuor, revered by a devout congregation, asserts his position as the mightiest prophet of the Lord. He has relayed to his followers the prediction of his own demise in the sacred city of Jerusalem, drawing parallels with the resurrection of Jesus Christ, claiming that he, too, will return from the dead after three days.
In a momentous proclamation to his faithful, Owuor conveyed that God had communicated to him the mandate to fulfill specific duties as a witness in Jerusalem before his impending assassination. This speech has been preserved as a recorded sermon titled "The Exit of the Mightiest of the Lord From the Scene," first made public on January 4th, 2018.
Within these recordings, Owuor asserts that the God of Israel personally communicated with him, filling him with an overwhelming sense of joy and enthusiasm. It was during this divine encounter that the Lord revealed to him that the time for his final witnessing had arrived, and he would soon meet his demise.
Moreover, Prophet Owuor offered reassurance to his congregation, emphasizing that his death would mirror that of the Messiah, involving three days of mortality before a triumphant resurrection. Ultimately, he proclaimed that he would ascend to be with the Lord God, whom he referred to as his "father and friend."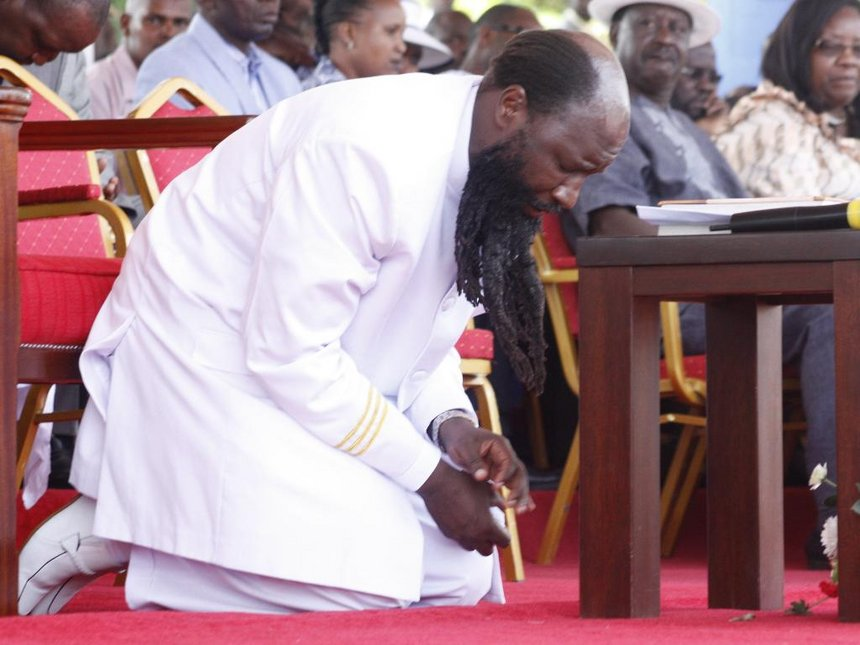 In his fervent declaration, the self-proclaimed prophet noted that his death would signify a pivotal moment in the history and chronology of the church.
However, this recent revelation by Owuor has elicited significant skepticism and criticism from his detractors, who remain unconvinced by his claims. Notably, the pastor had been in the spotlight previously when one of the individuals he claimed to have resurrected in 2017, Mama Rosa, passed away after a battle with arthritis.