Former boxing champion Conjestina Achieng', popularly known as Conje, has been working hard on her recovery for the past eight months. She has been receiving rehabilitation at the Mombasa Women Empowerment Network Hospital in Miritini since September 2022. According to sports journalist Carol Radull, Conje is doing well, and she was seen breaking a sweat at the gym in pictures shared on social media on Wednesday.
Upon completion of her rehabilitation program, Conjestina will be working as a trainer, as stated by Radull. The sports journalist also thanked former Nairobi Governor Mike Sonko, who played a significant role in getting Conjestina into the rehab program. In response, Sonko pledged to set up a security job for Conjestina at his famous club in Mombasa, where she would be earning a salary. He plans to have her as the overall assistant head of security and head of all female bouncers at Club Volume Mombasa at night and during peak hours/holidays.
Additionally, Sonko promised that Conjestina would serve as the head trainer in all the gyms in their establishments, including Salama Bling Beach Resort and Kimeremeta Safari Lodge. As a long-term plan, they intend to open a boxing training center where Conjestina will be coaching boxing.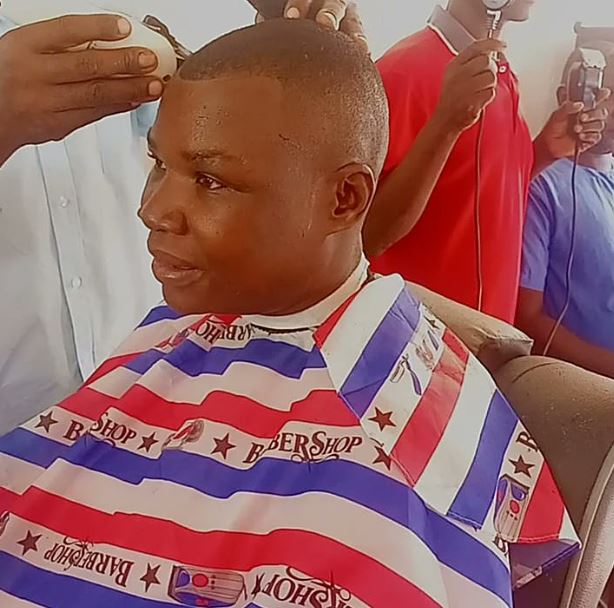 In conclusion, Conjestina Achieng's recovery has been ongoing, and she has been working hard at the rehabilitation center. After completing her program, she will become a trainer, thanks to former Nairobi Governor Mike Sonko's efforts, who also pledged to set up a security job for her at his club in Mombasa. Additionally, Sonko plans to have her serve as a head trainer in all their gyms and open a boxing training center in the long term.