The power of social media is undeniable, as seen in the heartwarming story of Maina from Kinungi. It is amazing to witness how a video posted on TikTok by a gospel musician, Anita Alex, led to a life-changing turn of events for a young boy in need.
The video showed Maina, a young boy from Kinungi, asking for basic necessities such as flour and soda. The video touched the hearts of many and resulted in an outpouring of support for the young boy. The power of social media was evident as the video went viral and the plight of Maina was shared far and wide.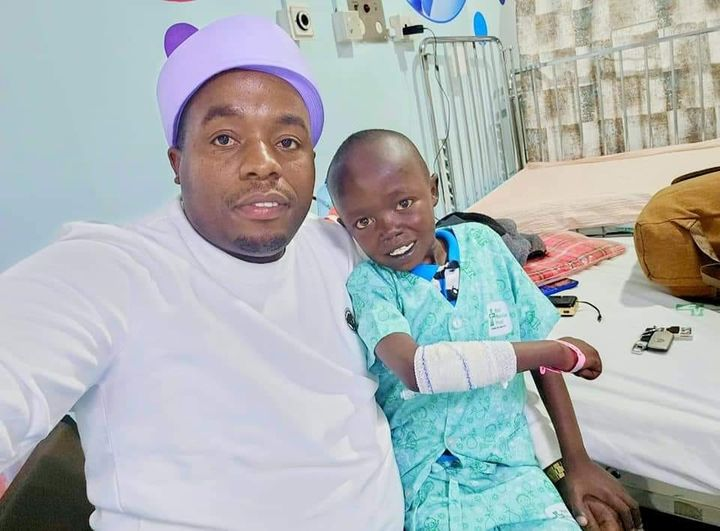 One of the most significant impacts of the video was the support that came in the form of fundraising for Maina and his family. Karangu Muraya, a well-wisher, took it upon himself to help Maina and his family by raising funds for a new house. The act of kindness showed by Muraya and the countless others who came together to support Maina demonstrates how the power of social media can be harnessed for good.
However, things took a different turn when Maina was found to have a heart condition that needed urgent medical attention. Thanks to the help of the fundraisers, Maina was able to undergo surgery at Mater Misericordiae Hospital, and the operation was a success.
The story of Maina is a testament to the power of social media and the impact it can have on people's lives. It is a reminder that even in the midst of tough times, there are always people who are willing to lend a helping hand. We should always be ready to use the power of social media to help those in need, just like it was done for Maina.
In conclusion, we should use this story as an inspiration to do good for others. We should be more conscious of our actions and strive to make a positive impact on people's lives, no matter how small. By doing this, we can make a significant difference in our communities and the world at large.