Simon Kabu, CEO of Bonfire Adventures, surprised his wife and business partner Sarah Kabu on their 13th anniversary with the services of TikTok dancer Moya David.
While en route to Mauritius, Moya appeared and performed his signature song Mi Amor for the couple, presenting Sarah with flowers, chocolates, and a cake in what was undoubtedly a romantic surprise. The cost of this extravagant gesture was reportedly around Ksh. 400,000, including Moya's flight and accommodation in Mauritius, according to the dancer in an interview with Mpasho.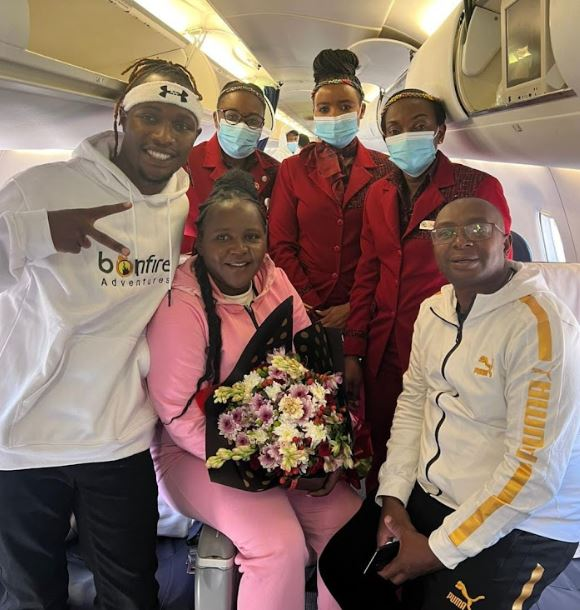 Moya David explained that his rate card varies depending on factors such as location and day of the week. On weekends, when demand for his services is highest, he charges more. The distance he must travel also affects his charges, as he typically books flights to cover longer distances.
For events in Nairobi, his fee ranges from Ksh. 200,000 to Ksh. 300,000. However, outside of Nairobi, his fee depends on the location and the amount of travel required. Moya also mentioned that he occasionally receives double bookings from locations far apart, adding to his expenses.
Regarding his fee for welcoming Ruger at the airport prior to his performance in Mombasa, Moya revealed that he was paid around Ksh. 160,000, although it was mostly a promotional event.