Diana Marua Is Bahati's Wife. They have a little girl for a daughter 'Heaven Bahati' and their adopted son Morgan Bahati.The couple met when diana played the lead video vixen in Bahati's son Mapenzi.
The couples have cherished each other so much despite people talking ills of their relationship
However Diana seems to have zero chills for 'haters' it feel she has decided to live her life to the fullest as it lasts. She is from from a well know family in luo land who's father is an advocate of cancer in kenya.
Diana Marua is no doubt a publicity seeker as evident, with her past relationships and her Marriage to Bahati, it's so evident that she loves publicity but again love knows no boundaries.
She generally hooks up with people of public drama or those on the Limelight.
"You will be too much for some people. Those are not your people!!" as captioned on her gram stories.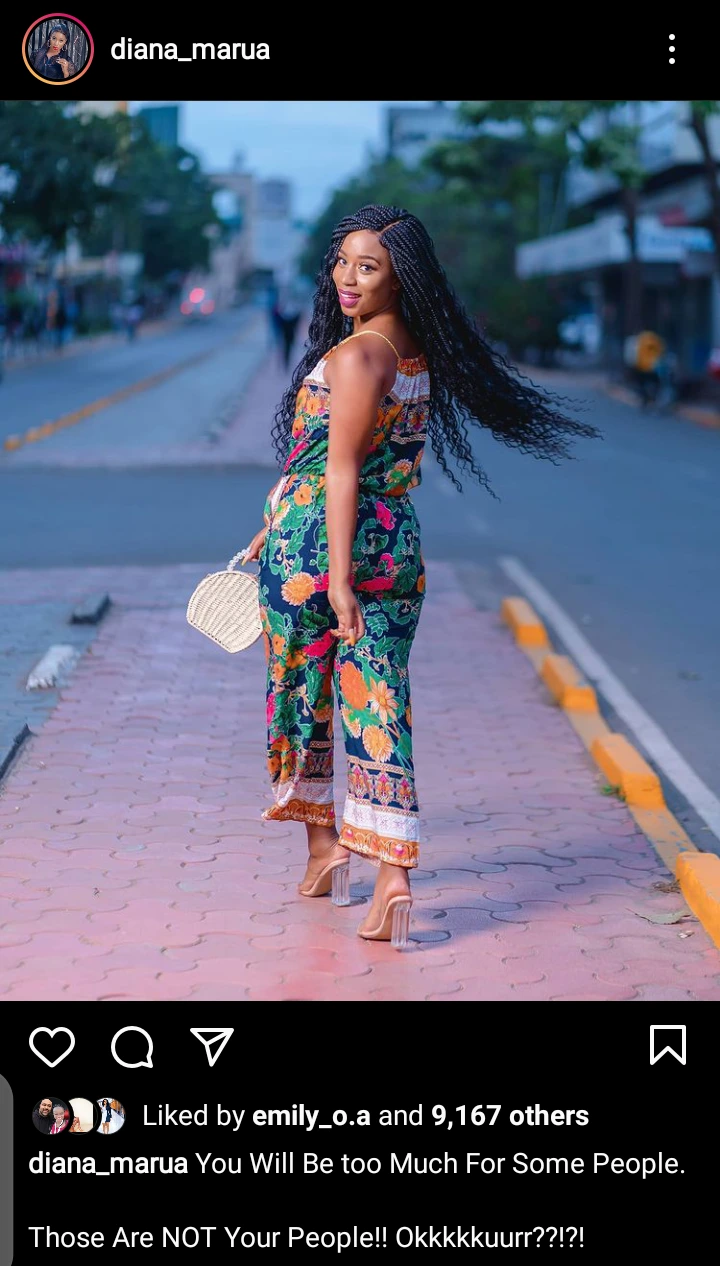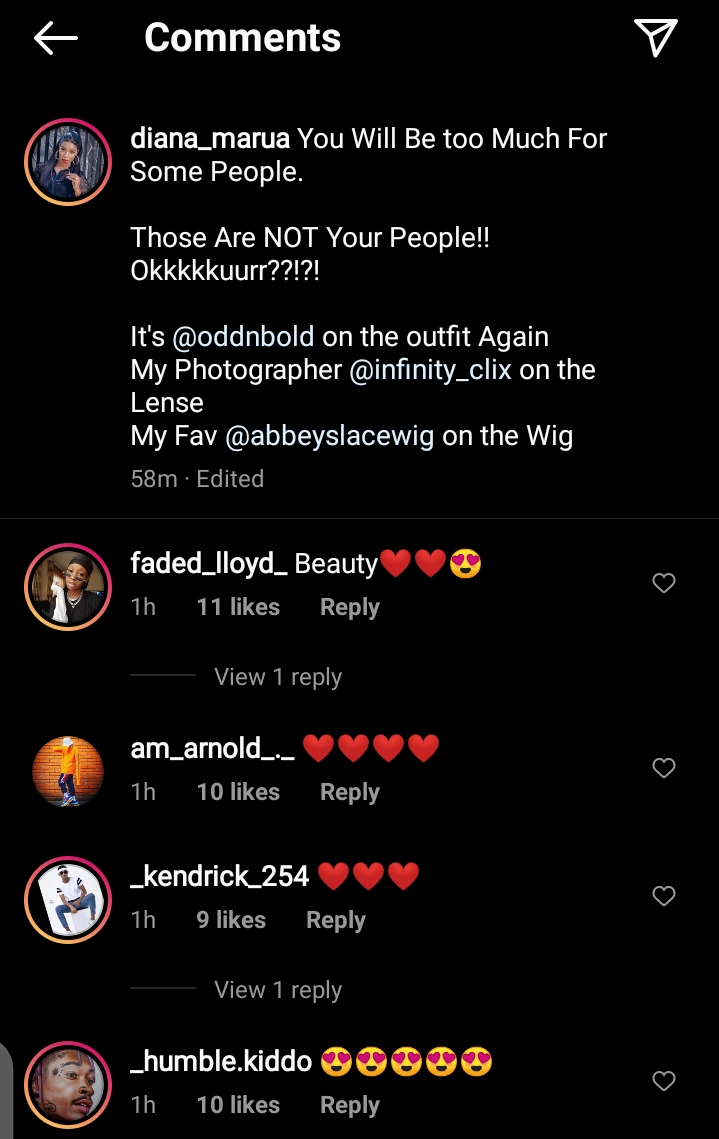 Despite everything, Diana Bahati appears to a lady with shrewdness, wisdom and class perfect for a wife.She is a role model to many in the country and not one nor to would lavish her life.Growing up circumstances forced her to be a mother figure to her siblings as she likes to put it.