Two ladies were arrested after they drugged and stole from a man in Mwea, Kirinyanga County. Police Commander of Mwea East, Daniel Kitavi, affirmed the details saying that the two ladies stole from the man in Ngurubani area.
The two ladies took the mans ATM card and made withdrawals in two ATM stations before police caught up with them Police officer said that the two used a motor bike to the lodging where the man was.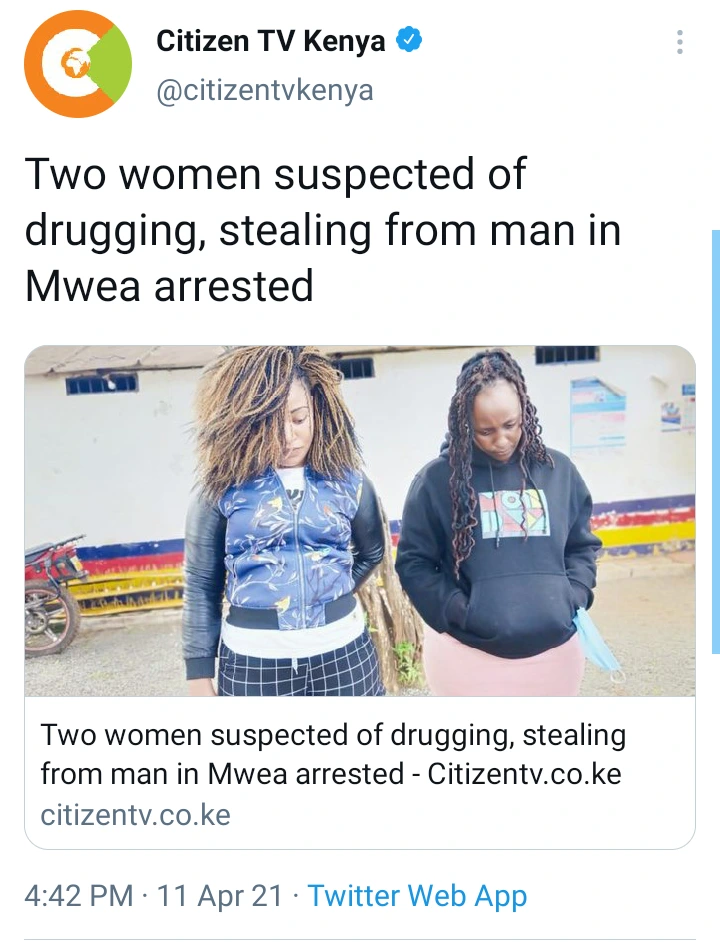 A person of good will is said to have called the police however when they showed at the scene, the gateman would not open the entryway until they produced their ID'S. Police however have recovered some of the stolen items.
Charges are that the two have been stealing from men in Kagio, Kerugoya, Ngurubani and Sagana. They will be summoned in court to face the arranged charges.