A man in Bumula area, Bungoma south sub-county in Bungoma county lost his life toward the beginning of the day after he slammed into another man who has also won the lady's affection.
The deceased who was distinguished as Titus Wamalwa died on the spot after been attacked by Oliver Wafula who surprisingly made an trip to the lady's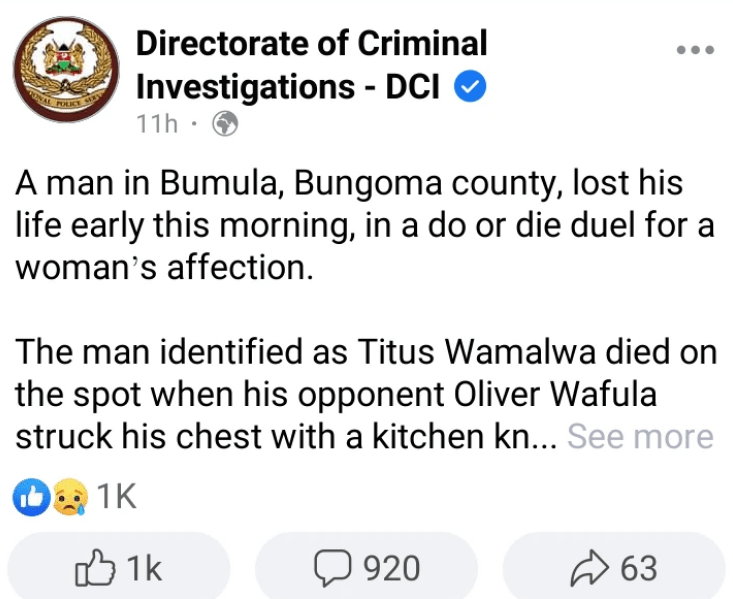 home and found the two in a steamy session. He then, at that point, used a kitchen knife and struck Titus' chest killing him on the spot.
The two were fighting for the young lady identified as Njoki. Oliver is said to have suffered weighty blows from Titus who is said to be a good boxer, when he saw that Titus planned to win the challenge, Oliver quickly took a knife from Njoki's kitchen and drive it straight into Titus' chest killing him on the spot. At the point when he saw that he had messed, Oliver ran away and went into hiding fearing what might happen next.
Detectives in the Bumula constituency heard about what happened and secured the spot in Kimwanga market where they got hold of the suspect who was attempting to get out of the town. The knife used to end the deceased life was retrieved from the woman's house and would be used against Oliver in the court of law.