A woman who got tired of her husband's high libido has decided to buy him a s3x doll that looks exactly like her.
Charlotte Grey, 23, could no longer stand her Callum Black's high libido before she took the decision.
The couple, of Lillington, Warwickshire, have now introduced the life-like doll – which they call Dee – into the bedroom to 'spice things up'.
And they say she has 'set their s3x lives on fire'.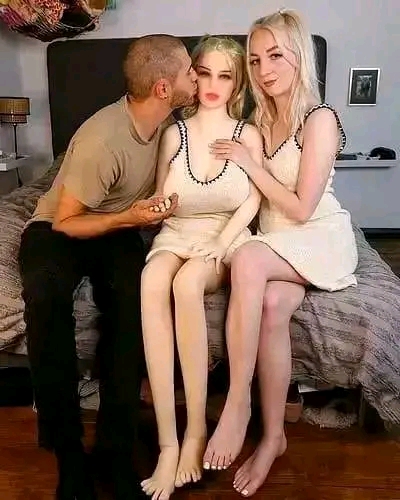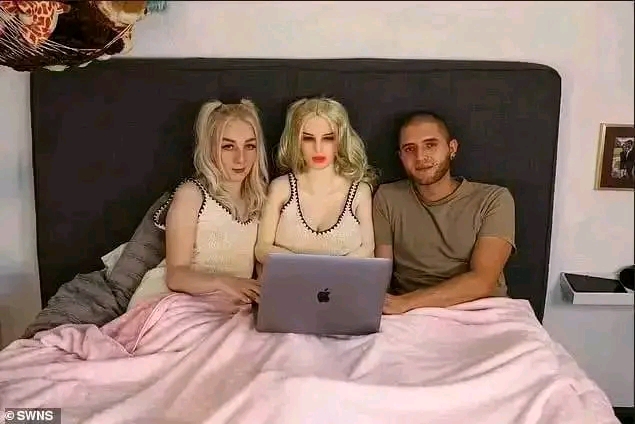 In other news, a middle aged man has dumped his wife and children in Uganda after the two welcomed a set of twins for the fifth time.
Nalongo Gloria in an interview with NTV said that her husband identified as Ssalongo left her saying that it's not normal for a woman to welcome such a high number of sets of twins in a row.
She said that he started complaining and told her to first return to her parent's house.
"When I got pregnant with twins, the man said this is too much for him and told me to go home.Where he was sending me, I didn't have their numbers anymore because I came to Kampala to work as a house girl."
Gloria went on to add that seeing that she had nowhere to go, she remained in her matrimonial home hence prompting her husband to move out abandoning his family.
"I don't regret giving birth to all these children. I know their father doesn't like them, and I can't drop them at his place. Despite the challenges, I will never abandon my kids. I know God will provide."
"I handed my things to the Lord. I have suffered but God knows best."