The flawless wife of Citizen TV presenter Waihiga Mwaura, Joyce Omondi was forced to clear the air after latest photo on social media elicited massive confusion among her followers.
This was concerning a post on her Instagram account where he posted a photo of herself looking good in wrap dress.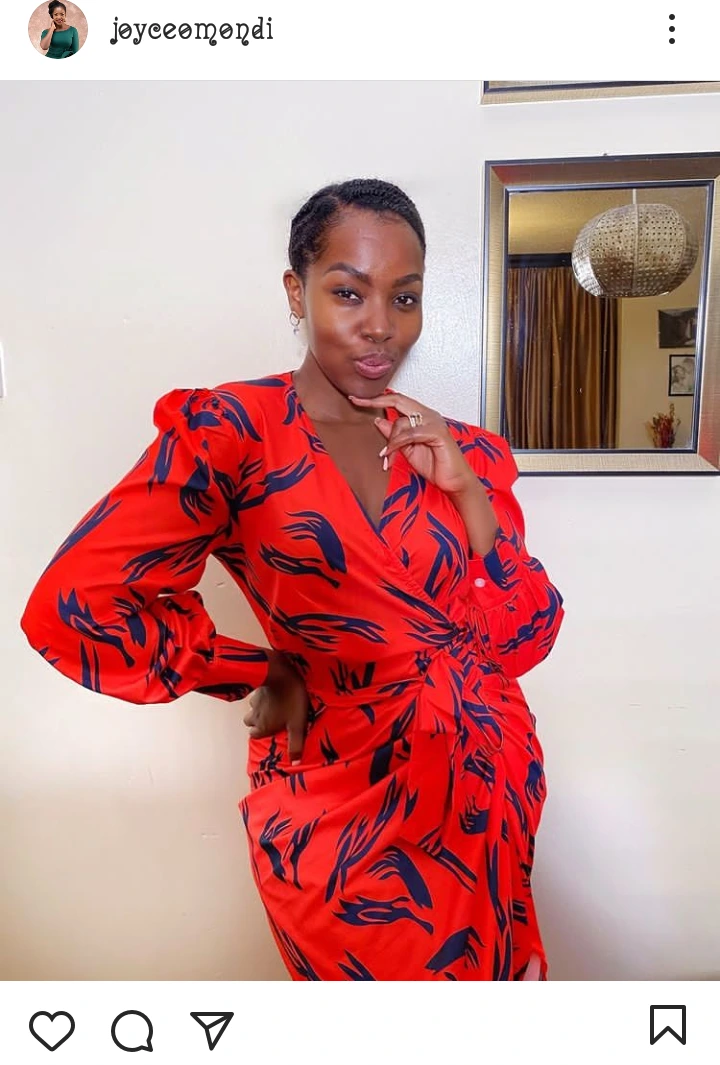 Joyce Omondi further captioned in the post
" How I rocked up to the first #EPICWomenConnect of the year! Shared on the Biblical Womanhood and had such an awesome time with all the ladies who joined in."
The post immediately evoked responses from netizens his timeline flooding with congratulatory messages. Everybody thought she was pregnant due to the angle of the photo making her look like she had a baby bump.
And in a move to boldly refute the pregnancy rumor's, Joyce Omondi quickly took to her Instagram page to address the issue.
Claiming that she was shocked by what the fans meant by the massive congratulatory messages, she immediately cleared the air on her insta stories and revealed that it was just a confusion from the ruching on her wrap dress.
She said " So it seems the bump at the waist of my dress in my latest post has people seeing their own things. God's timing will be the best."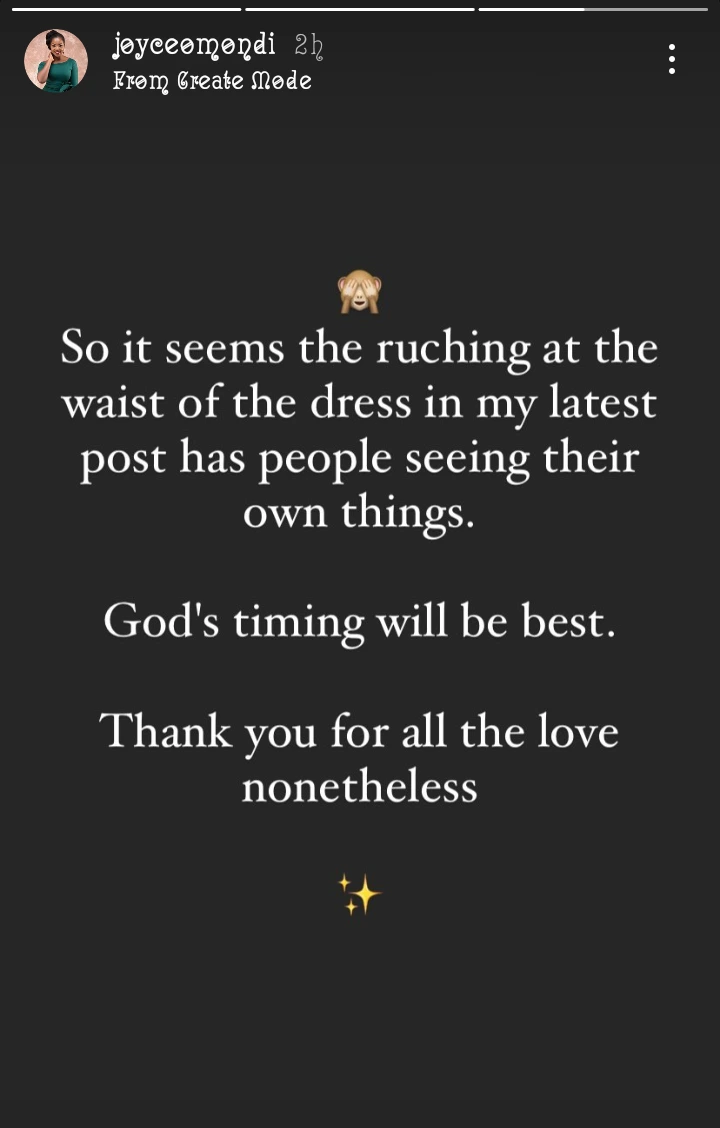 The confusion comes just years after the couple reportedly told off their fans, and asked them to refrain from interfering in their personal life.