Kaharati hawkers have been put on spot after it emerged that some of them are spraying avocado's with black paint and Bananas with yellow paint to make them appear ripe.
A man who fell victim of the new trick sharing video and photos of the mouth-watering fruit in their natural black color stated that he bought them at Kaharati on transit to Thika.
Upon arriving home and ready for a feast, he was met by the shock of his life after washing the fruits only to realize that they were very young to ripen.
The video captures him washing the fruit only for the black paint to wash off and a shiny green avocado is what he gets.
Check out the Photos and Video;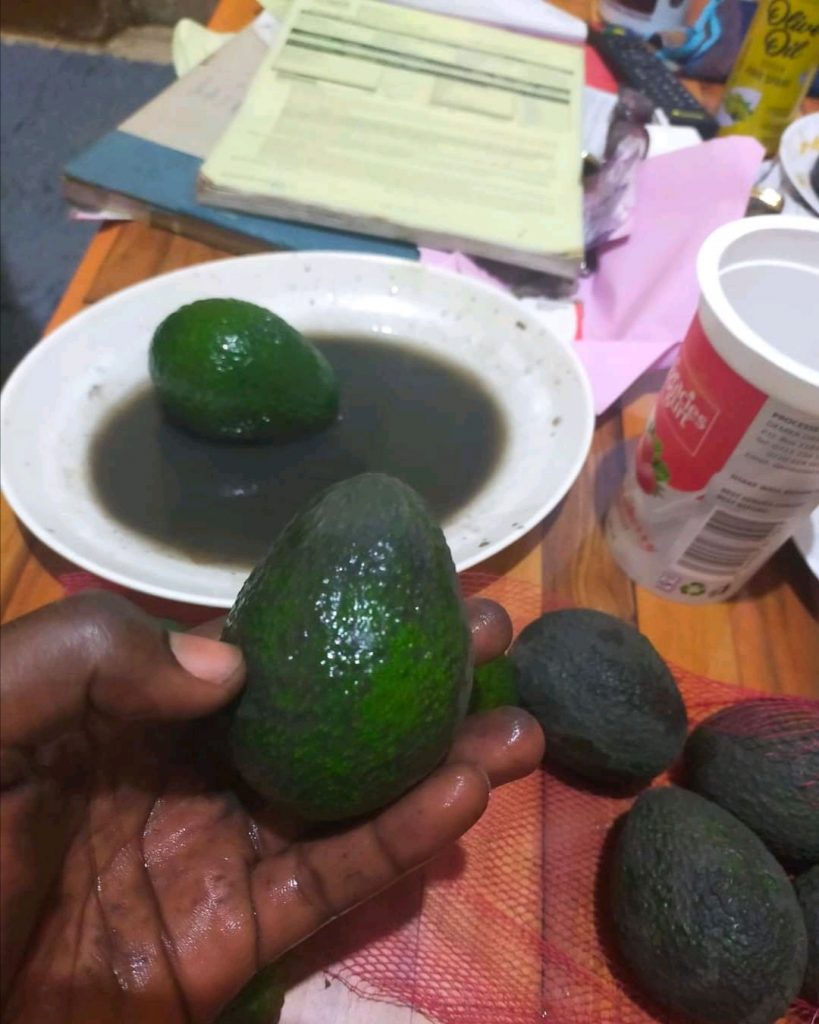 Video;