Kenyans were thrilled on Wednesday by a video showing a fight that erupted between a Chinese and a black man. The video hit the headlines. It was alleged that the staff of an unidentified construction company went for a safety meeting when the unfortunate incident occurred.
Veteran comedian and entrepreneur Daniel Ndambuki, famously known as Churchill, today wowed his fans after he posted the DJ Afro version of the viral hilarious video. He captioned the video, "Cheki maneno…sinema ya leo mpenzi mtazamaji😁."
DJ Afro is a renowned artiste from the Kikuyu tribe of Kenya. Unlike other artistes, DJ Afro's talent is special and unique, rare to find. He neither sings nor acts movies but rather commentates on action movies released by famous actors.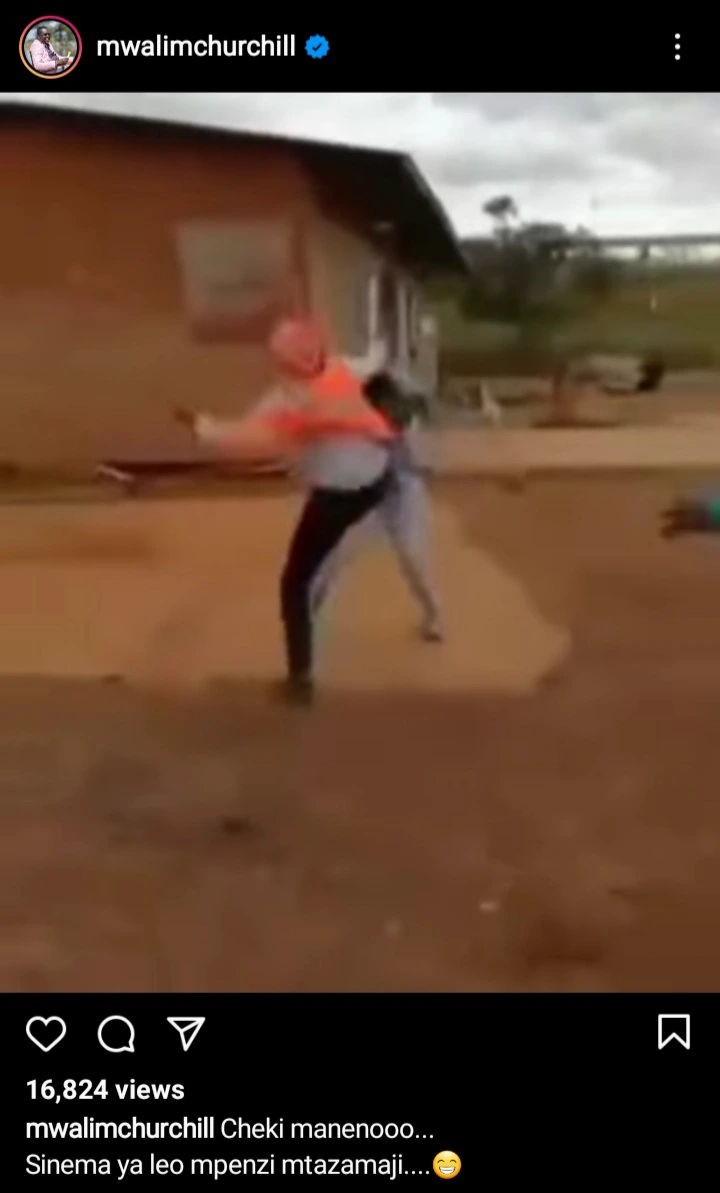 DJ Afro has proved to be an icon in the field. In the video posted by Churchill, DJ Afro hilariously commentated on the viral video of the fight between the Chinese and the black guy. He nicknamed the black man Onyango Chung Lii. His voice and choice of words was just heartwarming.
DJ Afro narrated how the fight begun when the Chinese slapped off documents from the black man's hands. DJ Afro referred to the metal rod picked by the Chinese man as a 'Dotono' while he called the black man a retired trained commando of the special forces. He paid close attention to tonal variations which made it even more interesting.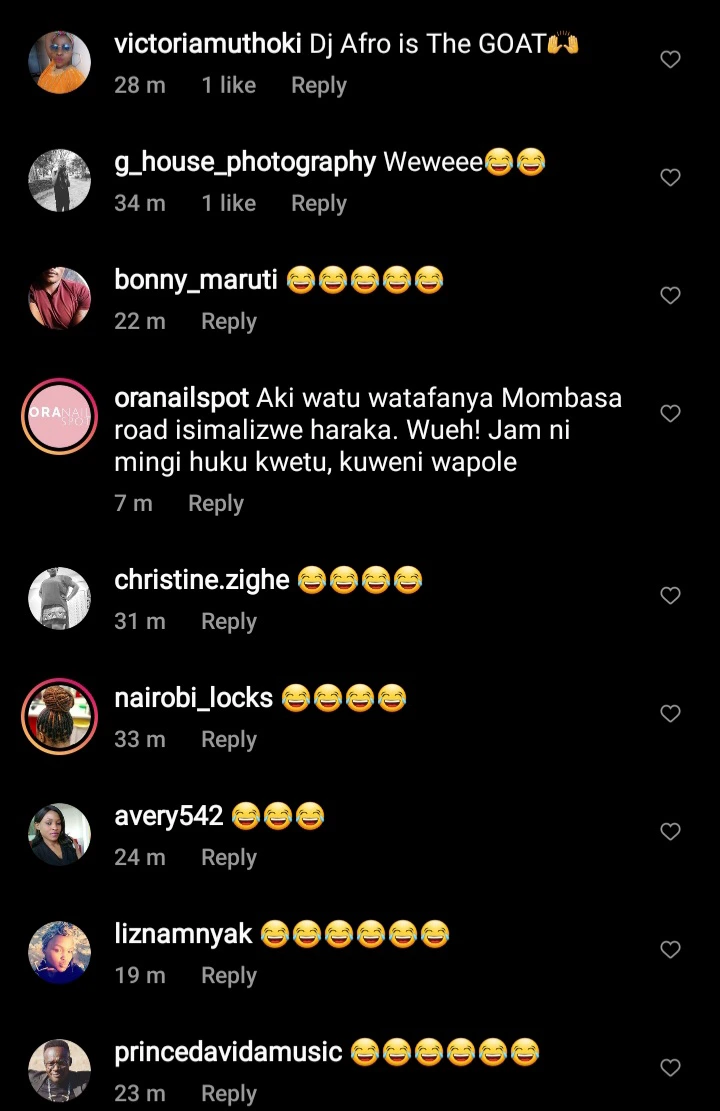 DJ Afro hilariously commentated on how the Chinese man went for a metal rod to protect himself and help him win the fight but was instead given a horrific drop kick that sent him to the ground helplessly. He fell with a thud.
The post sparked mixed reactions online from netizens who heaped praises on DJ Afro, referring to him as the Greatest of All Time(G.O.A.T). Some people commented that the Chinese man was born in Nairobi's Kawangware Estate and not in China.
Some people also wondered whether the Chinese man didn't attend martial art classes back in their country since he was mercilessly beaten by the black guy.
While some people also inquired about the tribe of the black man who disciplined the Chinese since he really tried, other people commented that the video clearly shows the difference between Hollywood movies and the reality. Below are some of their comments:
Victoria Muthoki, "DJ Afro is the G.O.A.T🙌."
Adumada Nanjera, "Huyu alizaliwa Ungwaro. Sio Chani ya ukweli😂😂."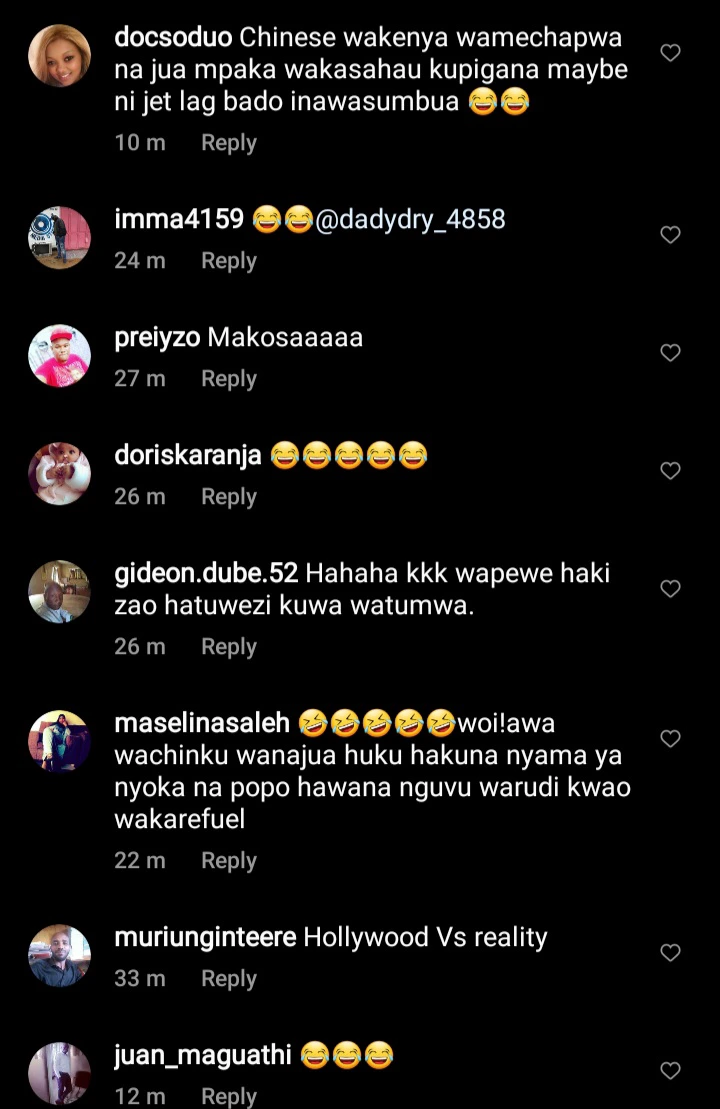 Muriungi Nteere, "Hollywood vs reality."
Gloria Ahtaji, "Kwa hivyo hizo movie zao huwa zinatuchocha na kwa ground mambo ni different."
Content created and supplied by: amadijustus
watch video below