Rapper Drake is one of the wealthiest and most successful singers within the music industry. With all the wealth he has acquired over time, he enjoys living large and has made bound to enjoy even his sleep.
The rapper left many in shock after a revelation that his mattress cost him a whopping $395,000.(Ksh 40M)
He owns a custom mattress and bed worth almost half 1,000,000 dollars and it's amazing.
The custom-built bed named Grand Vividus was made specifically for the rapper. it had been produced by a corporation called Hastens which is a family-owned Swedish brand.
Drake gave his fans a sneak-peek into his KSh 10 billion range in a recent Architectural Digest feature. Hastens took 600 hours to form the mattress which lasts between 50-100 years and is formed from horse hair, wool, cotton and flax.
The rapper said his bedroom i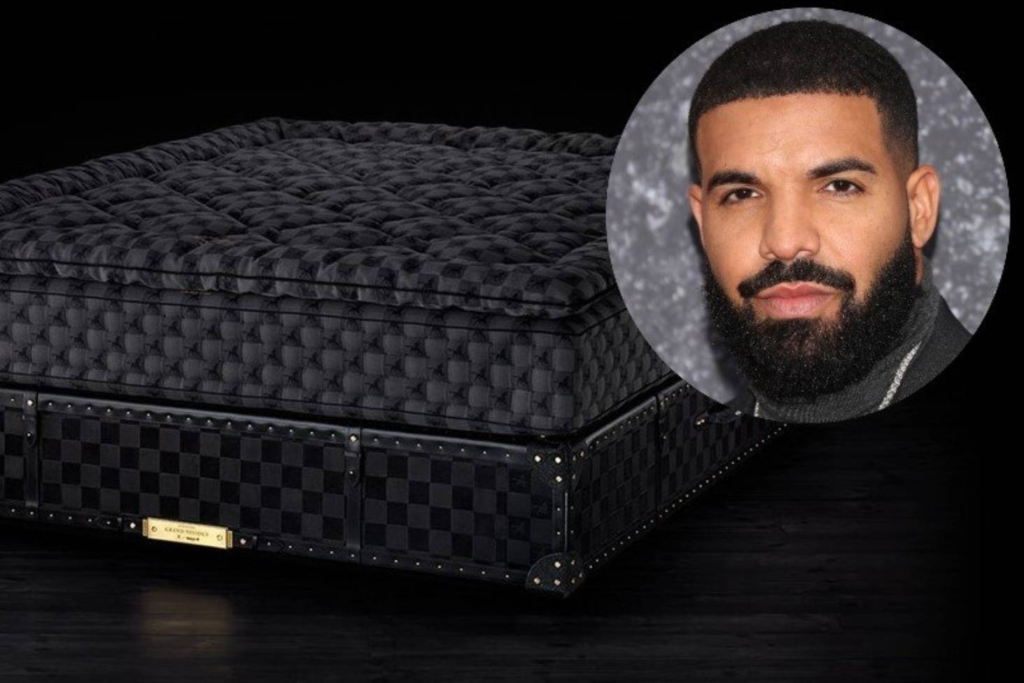 s where he goes to decompress from the planet in the dark and where he opens his eyes to welcome the day adding that the bed lets one float.
According to him, he only loves his mom and his bed.