Grand P is famous artist from Guniea and a a well known politician in his country as well. He is famously known for having kid like body size although he is a grown up paying his bills.
He is Eudoxie fiancie, an Ivorian model. Eudoxie broke the world's records as been the lady with the biggest hips on the planet.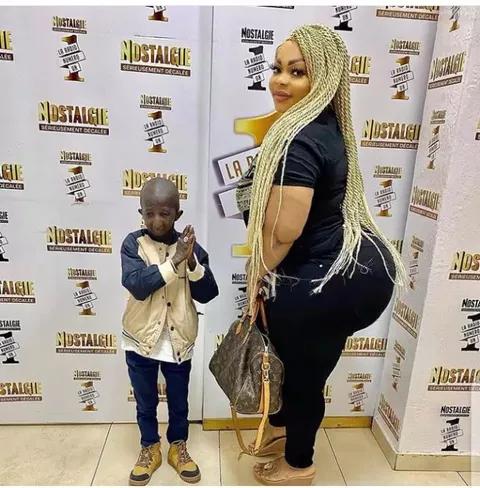 Due to his unique features, Grand P has been receiving insults from his fans. He has been severally trolled and body shamed on the social media.
Notwithstanding the social media abuse he has worked and centered towards accomplishing his goals. He has been touring various countries around the world to meet his fans and plan for collabo's with other musicians.
He has also amazed many by managing to date and even plan on marrying such a curvaceous lady. Eudoxie on the other hand has surprised many by posting pictures of herself and fiancée Grand P on her Instagram page. Indeed love is in the air between the two couples.
On the grounds that the doctors have claimed that the condition Grand P is suffering from, one can only live for not more than 30 yrs