It hurts when you trust somebody and bring them into your family just for them to take away what you love the most. Not all housemaids are awful but rather From the stories that we are getting, some of them are a true picture of a walking devil. We have had a couple of cases online where families are crying a result of how a house help betrayed them and hurt their kids.
Lydiah Jelagat Kipng'etich has been making headlines today after she was finally arrested by the police. On September 24, 2021 she attacked her boss' family killing the home's 7-year-old son. As indicated by the sources, the mother was seriously injured by the same househelp with a panga and a rungu.
This incident occurred in Baringo's Marigat sub-county and after a long hunt, she is in police custody.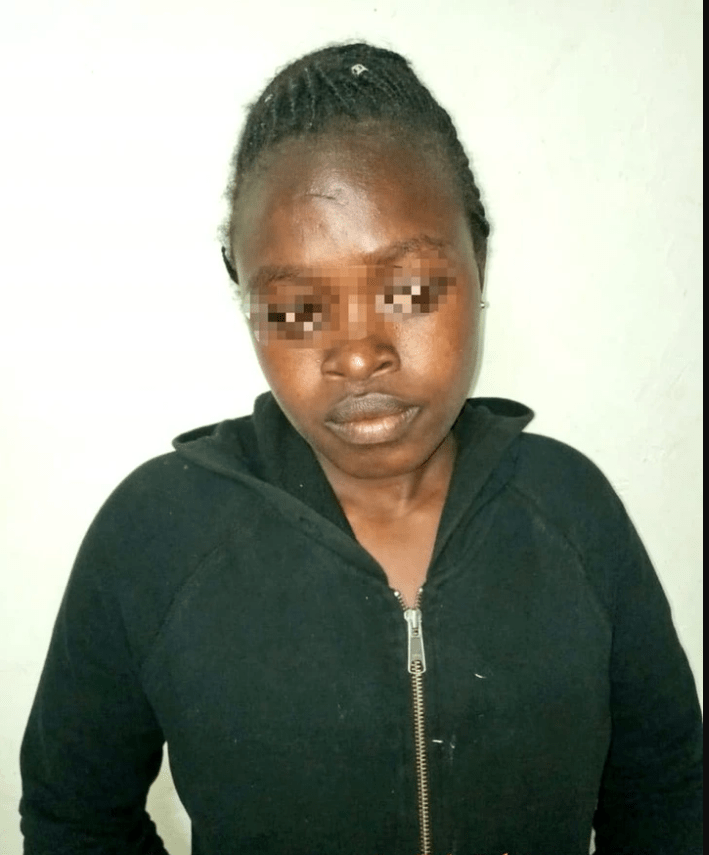 "…househelp who had been graciously offered a nanny's job in the home of a Rumuruti based prison warder, crept stealthily into the master bedroom of her employer in the dead of the night, heinously attacking her in her sleep, said DCI on Twitter.