Mombasa Governor Hassan Joho is a public figure but his first lady, on the other hand, can walk down the street without anyone recognizing her.
By his own admission, the governor prefers to keep his wife Madina Hassan off the press and her details are so scanty, that the County First Ladies Association still doesn't have her photo on her profile on their website.
Unknown to many, Madina is born of an Italian father and Somali mother. Her birth name is Madina Giovanni Fazzini.
The 30-year-old is an entrepreneur who studied her Masters in Business Administration at a university on the Kenyan Coast.
According to multiple sources, it is believed that she can fluently speak seven languages.
The two are raising four children who, like their mother, are also well hidden from the glare of the media.
Their three daughters are Umm Kulthum, Rahma and Amina while the boy is named Shaheed.
During a past interview, the governor told Kenyans that, if Madina was a politician, they would see her more often.
Apart from managing Joho's foundation, she was also instrumental in the launch of the governor's political career.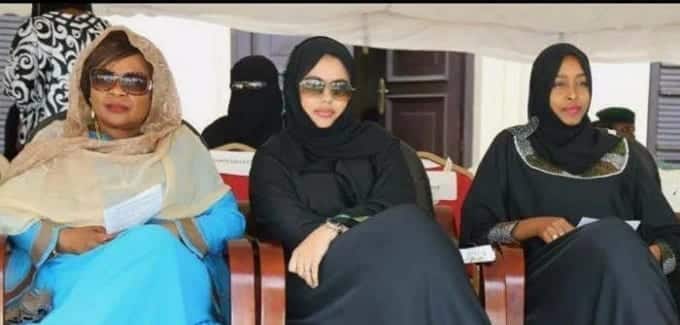 Thanks to her overwhelming 'behind the scenes' strategies and a people-driven campaign agenda, Joho was overwhelmingly elected as the Kisauni MP through ODM.
Perhaps as the county boss prepares to launch his bid for the presidency, his wife may just feature on the campaign trail.