A woman called Diana Chemutai narrate her damaging story in an interview with Ann Nyathira where she revealed how her biological father abused her and her sisters emotionally and sexually after their mom died.
She disclosed that her parents separated when they were still young and they lived with her mother until she died. Life turned out to be hard and they had no choice except to look for their dad.
Their dad had remarried however the wife then was great since she welcomed them and they turned out to be one family. Diana's elder sibling Chepchumba was sent to a boarding school while she was taken to a day school.
Diana said that after some time her dad turned out to be friendly and always told her how much he wanted her to be successful. She did not see any red flags because she thought her father was just looking out for her.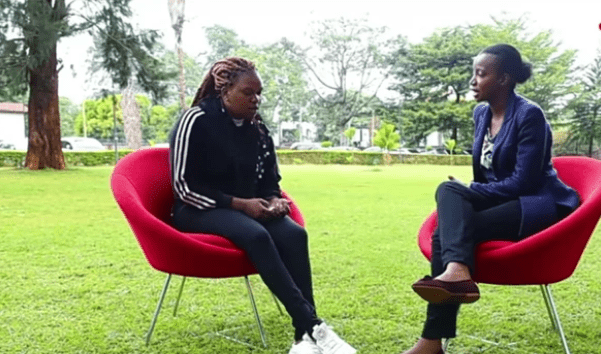 Diana however realized her dad had been preying after her the night he came to her room with a knife, requested her to take off her clothes then raped her. Her stepmom reported the matter to the police but they did not get any justice.
He made it a behavior to go to Diana's room and abuse since she could do nothing to him. Later on her small sisters began complaining that their dad was abusing them as well.
Diana tearfully said that everybody in the area knew that their dad was sleeping with them. They used to call them cursed kids since what was befalling them was a taboo.