Boutross Munene is one of the sensational future drill singers in Kenya. The young artist has come out openly to speak about his personal life especially relationship and also music.
Boutross Take on Music
The young talented musician started going viral a year ago after dropping his "yeayea" hitsong which has over 3 Million views on YouTube.
Musically Speaking: Boutross describes his style as a mix of "rap and sheng" and is also a chef, producer, and dancer! He learned how to produce on YouTube and has been making music since he was a kid.
Speaking in an interview with Obinna, Boutross said that his dream was to once make it in the Kenyan music industry, and he is really impressed with the performance of his latest song "Angela Baddie".
This is the song he featured his best friend and in less than a month , the song has already gained over 1.5 Million views on YouTube.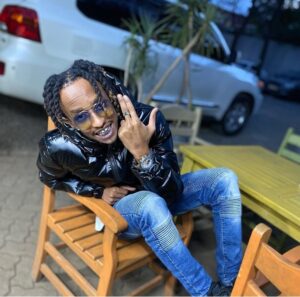 Personal Life and Relationship
Boutross said that he has find it hard to fall in a serious relationship. He said that he has tried several times but things keep on going left.
The main reason why he is finding it hard to settle is that relationship is very tiresome and requires commitment. He said that he is not ready to explain some things and also to be faithful to one woman. Currently is just in between the beats and hit songs.
Boutross also revealed that he is a big fan of older women. He likes ladies who are very mature and they have curvy body shape. He went on and admitted live on camera that he is crushing on Azziad Nasenya and he would like to go on a date with her.