Kenya brags a number courageous and brave women leaders and in this segment, we takes a look at Muranga's very own lifetime accomplishments of Elizabeth Muthoka Wanyoike, referred to by many as Lizzie Wanyoike.
She is a businesswoman, educator,entreprenure and a philanthropist. She is the founder and Chief Executive Officer of the Nairobi Institute of Business Studies (NIBS).
Throughout her life, Ms Wanyoike has experienced a great deal of challenges, persevered, and defeated them to become a leader r in the business.
She rose from a teacher earning Ksh961 each month, to establishing herselfas an embodiment of success and good example to the young women and the society at large.
Ms Wanyoike was born in the 1950s in Murang'a County to a Village chief (father and a peasant farmer (mother). She was the sixth born in a family of 10.
She went to Gathuki-ini Primary School, in Wathenge and later joined Kahuhia Girls High School, in Karuri, both in Muranga County.
After High School, she joined Kenyatta University College (present-day Kenyatta University) and graduated with a Diploma in Education.
Profession
Ms Wanyoike started her profession in 1970 where she filled in as a tutor and principal at a city college. She was subsequently was employed by the government and posted at State House Girls Nairobi as ateacher in 1972.
She used to earn Ksh961 a month as salary.
She would later understand that she was intended to be something beyond somebody's employee. Along with her husband and different partners, they established Temple College of Secretarial Studies where she taught secretarial courses.
Ms Wanyoike later felt that there was a need to present more and even newer courses into the school's educational program. She approached themanagement with his thoughts in regards to new courses and educational plans they would consolidate however the proposition were rejected.
"I was pushing for the introduction of more courses other than secretarial units, to meet the growing demand for education, but the management would not listen. And even though the institution was making a profit, I was concerned about the growing demand for training in other areas.
"By 1999 I was sure that the realities of a moving global economy required more challenging ventures to tap in the immense benefits of a globalised economy. I quit that partnership," she stated.
NIBS
Furnished with an advance loan of Ksh6 million and a loan of Ksh4 million from Equity Bank Kenya, Ms Wanyoike established NIBS in 1999.
She leased a building and began the institution with 25 students and 2 teachers.
The institution got to a rough beginning but kept on picking in later years. By 2010, she had raised Ksh134 million with which she built the school's main campus on a 10-acre land in Ruiru-Kimbo, Kiambu County.
By 2018, the College had developed to a populace of over 6,000 students, 250 tutors spread across four campuses.
They include; Ongata Rongai, Thika Town, Nairobi Central Business District and Ruiru-Kimbo.
Different ventures
Ms Wanyoike built a Ksh400 million hotel in Kileleshwa in 2018, called NIBS hotel. This was with a perspective on building up a five-star hotel that would rake an income for the school while also providing an attachment and internship environment for NIBS' hospitality students.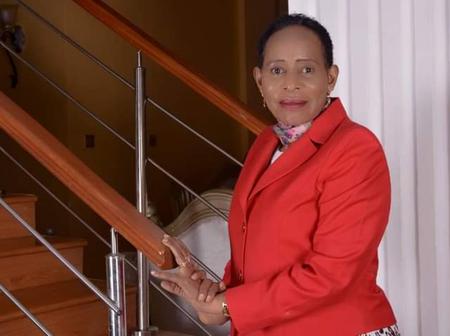 She has additionally enhanced her speculation portfolio to incorporate areas like land and the monetary business sectors.
Ms Wanyoike is additionally the owner and proprietor of Lizzie Wanyoike Preparatory School situated in Ruiru, Kiambu County.
Marriage
Lizzie was married to her husband for 25 years before they headed out. He was 16 years older than her.
Differences in marriage beginning from interests and interactions because of their age differences, brought about fights. He was into politics, and she had her own interests, they saw it okay to part ways.