The issue of custody of children, deadbeat parents, and absent mothers has been a contentious topic among Kenyan celebrities. However, amidst the turmoil, some have chosen a different path, opting for peaceful co-parenting. This approach involves putting aside differences and ensuring a smooth transition for their children between the two parents. Let's take a closer look at some of the Kenyan celebrities who have embraced this positive trend:
Murugi Munyi – Also known as Yummy Mummy, Murugi Munyi has a son from a previous relationship. She openly shares her co-parenting journey with her fans and followers, highlighting moments when her son spends time with his father and extended family without any drama.
Jalang'o – The well-known personality has a baby mama named Cheptoek Boyo, and they have chosen to co-parent peacefully. Cheptoek has been seen congratulating Jalang'o on his political wins, showcasing their amicable relationship for the sake of their child.
Terrence Creative – Despite having an older child with Eunice Waneta, Terrence has been actively involved in their daughter's life. He attends her school ceremonies and vacations with her and his family, demonstrating his commitment to co-parenting.
Grace Msalame – This media personality shares twins with Paul Ndichu, and they have maintained a positive co-parenting dynamic. They even attended Ndichu's wedding together, where their twins played the roles of adorable flower girls.
Brenda Wairimu – The actress has a daughter with musician Juliani, and the two have wisely avoided engaging in any social media disputes over their parenting. Instead, they focus on peacefully raising their child.
Betty Kyallo – The former news anchor has been co-parenting with Dennis Okari without any drama. Okari is consistently present at important functions, showcasing their commitment to providing a stable environment for their child.
Bahati – The musician has exemplified a peaceful and respectful relationship with his baby mama, Yvette Obura. He ensures their daughter is treated no differently from other kids, fostering a healthy co-parenting environment.
Nicah the Queen – Despite being the ex-wife of Dr. Ofweneke, Nicah the Queen and her former partner have maintained a peaceful relationship. They have even attended their daughter's graduation together, prioritizing their child's happiness.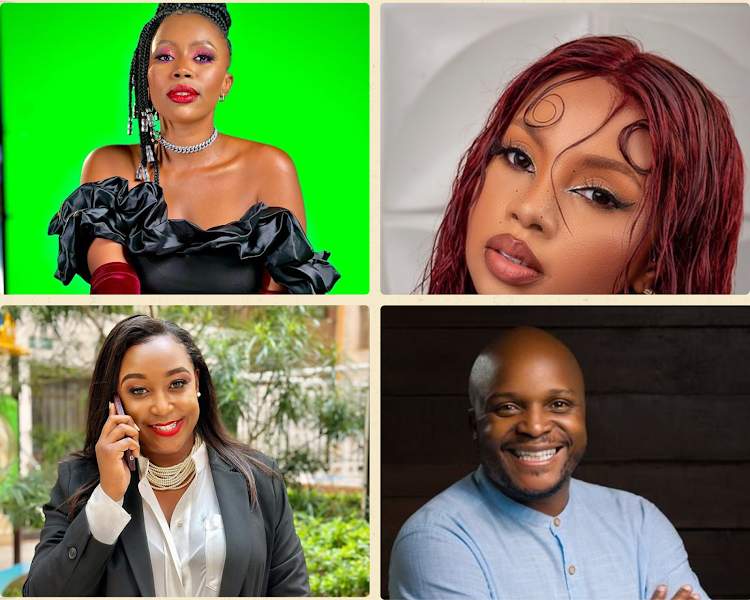 In conclusion, amid the tumultuous world of Kenyan celebrity relationships, a positive trend of peaceful co-parenting has emerged. These celebrities have set an excellent example for others, showing that putting children's well-being first and maintaining respectful relationships can be achieved, even after the end of romantic partnerships. Their commitment to peaceful co-parenting not only benefits the children involved but also serves as an inspiration to others in similar situations.