Jane Wambui Njeri aka Madivani on Kikuyu show comedy series or Jezebel on Njoro Wa Uba is an easily recognized name in media outlets who is known to crack fans ribs with her sense of humor. Showing up on a interview facilitated by YouTuber Monica Wa Kagoni narrated her background in media industry and further revealed insights regarding her personal life.
Madivani didn't complete secondary school after she dropped out in form three because of bad influence from her friends. The circumstance forced her to get married at a very young age of 18 years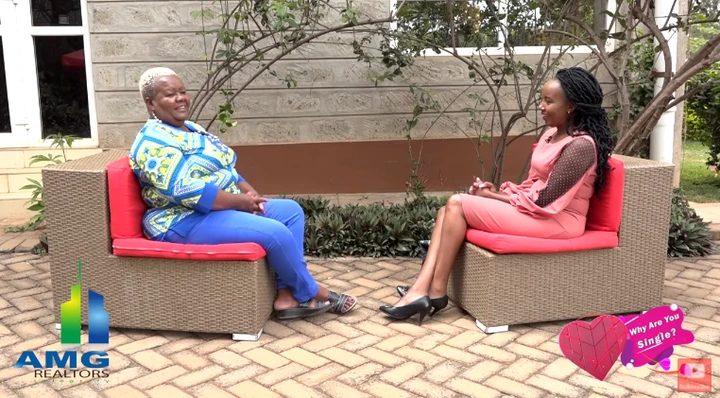 and the following year she gave birth.However, the marriage didn't endure as her better half was a drunkard and also used to physically abuse her due to small issues and as soon as she had enough she packed her bags and left never to be seen again in that homestead.
Her first marriage negatively affected her and she never wanted to be in a marriage again henceforth staying single till today. Away from her own life, Madivani has partaken in an effective acting profession gracing on famous shows like Tahidi High as Mama Faruk, Inspekta Mwala, Njoro Wa Uba, Varshita and numerous Kikuyu plays which assumed a major role in elevating her career.