Mugithi song writer and artist Kareh B is among the most well known and significant symbol with regards to music industry in the country. Particularly when you are discussing 'Mugithi' a main tune for the Kikuyu community.
In her post, the artist decided to reveal interestingly her white sweetheart that many have consistently longed to see.
The two were seen posturing for a selfie that Kenyans couldn't resist but talk. The vast majority of them saluting him as some had one or two glaring doubts.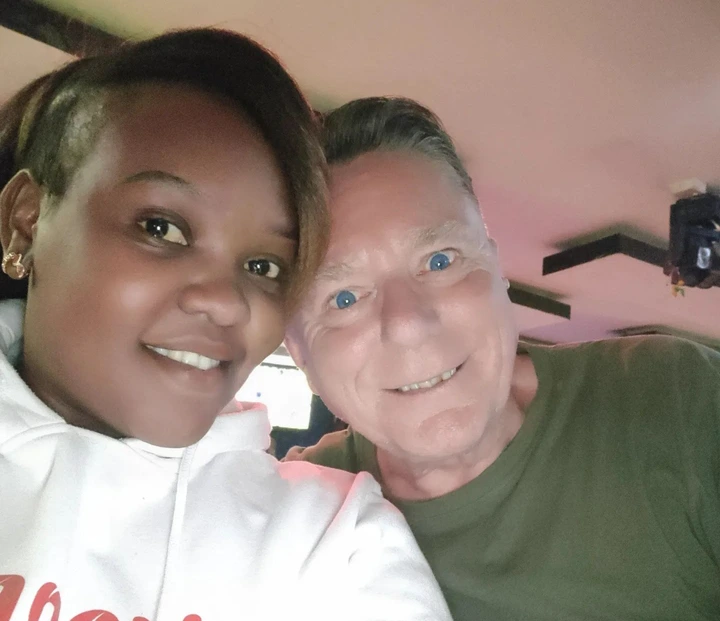 Although he typically sings in Her vernacular, she is one of the most talented lady as she is also extremely good when it comes to other genres. For those of you who are Country music lovers who normally frequent Nanyuki, you may have seen her on the Mick doing it like a pro. You can compare her to the monumental, Dolly Parton and others.