Known for his deep flawless voice, Johnson Mwakazi is one of the best-seasoned journalists in Kenya. For now, we can refer to him as a veteran journalist since he has been out of the screen for a long time.
Interestingly, he did not know he would be a journalist when growing up. He was passionate about arts, which opened his doors to a flourishing career.
Away from his career and voice, there is more about Johnson. His story is a summary of a young man who has seen God's favor from when he was hopeless living in Kibera slums to attaining milestones never thought he would attain.
Muranganewspaper researched Johnson's bio, hoping to inspire hopeless young people not to give up.
Background
Johnson was born in Kibera, one of the poorest and the largest slums globally. He is the last born in a family of seven. In numerous interviews, he has explained that he was raised by a single mother who worked as a house-help in Woodley Estate. She earned 3000 monthly which was not enough to cater to her needs, but still managed to raise her children, ensuring they got an education. Regarding his father, Johnson claims he was a drunkard who abandoned his mother to care for their children alone.
Education
If God's favor was a person, then Johnson would be its face. He got into journalism without studying the profession.
He attended Kibera Primary School for his primary education, after which he went to Jamhuri High School for his secondary education. He always explain how his school life was difficult because his mother struggled financially. He was sent home for school fees, but that did not deter him from working hard in his academics.
After his secondary education, his hopes to succeed were quashed as his mother could not afford his college fees. He joined Daystar University later when his career was flourishing to study Journalism and Mass Education.
Marriage & Family
Johnson is a family guy though he keeps his family a private affair. Dependable sources claim that he is married to a Meru woman known as Kendi, with whom they have two children. He insists on being a present father to his children, contrary to his drunkard father. He usually says that he mentors his children.
Struggles & Addiction
Johnson was introduced to pornography when he was a boy, which later became an addiction that he struggled to overcome. In an interview, he explained how getting born again while in high school helped him realize that watching porn was wrong. He claimed that he would watch and later feel guilty instead of pleasure. The guilt was a sign for him to stop, and he overcame the addiction through relevant help. Nowadays, he speaks to young boys on how to avoid or overcome pornography addiction.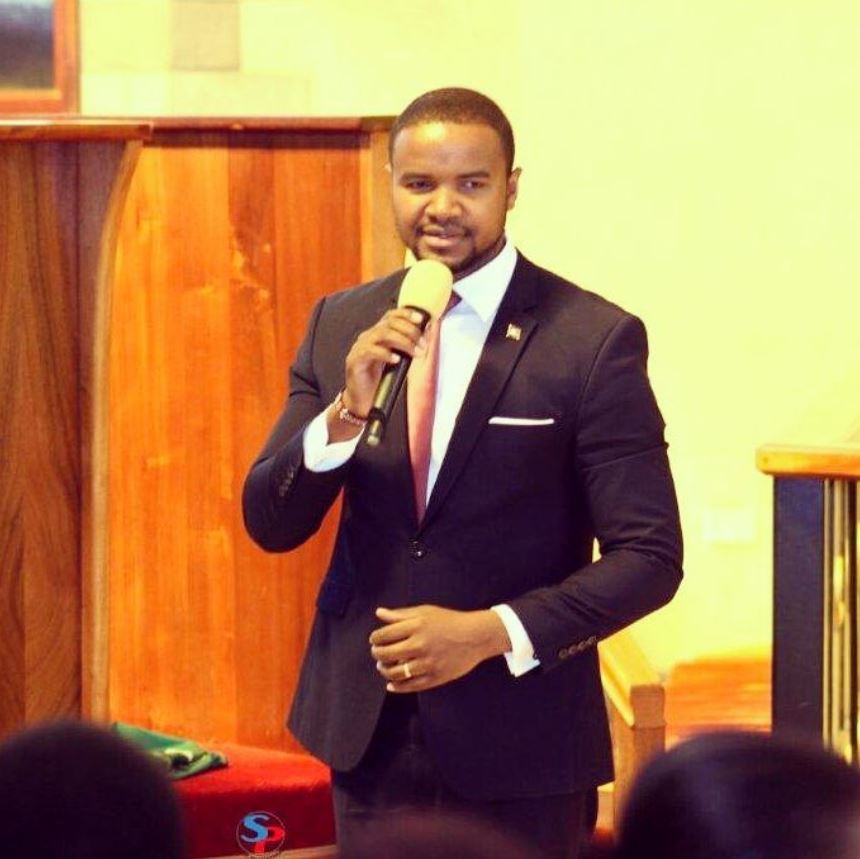 Another major struggle he faced was when he left Citizen TV in 2013 to be the CEO of Wholesome TV (WTV), a newly started TV station branded as the home of business news. WTV did not peak as its owners had expected, forcing it to shut down.
Johnson claims that the period was stressful because it had to fire employees. He was worried that the employees would lack an income to feed their families, but he had no other alternatives. The situation almost caused him to be depressed as he was struggling financially.
Career
Johnson had his first media job by chance. He joined an acting group after his secondary education to earn a living since his mother could pay for his tertiary education.
One day he was acting at Kenya National Theater, and one of the "Big-wigs" of Hot 96 FM was among the audience. He was impressed by Johnson's voice and acting. He asked him whether he could present on radio, and that is how Johnson made his way to the media career.
Two years later, having impressed the bosses at Royal Media Services, he was promoted to work at Citizen TV as a host of the Power Breakfast Show, a job he held until he left for WTV in 2013.
While working at Royal Media Services, the company hired him as its commercial voice-over artist.
Own Company
Johnson became the most sought-after voice-over artist for adverts. He realized his talent and founded Royal Voice International, a company dealing with voice-over stints and publicity. He is still the voice behind numerous adverts on Citizen TV through his company.
Motivation and Mentoring Programs
Johnson's company also deals with motivating and mentoring young people. Most people mistake him for a paster because he speaks passionately during his talks.