'Not all hero's wear capes' is an aphorism that simply clarifies the nature of this story.
Mwas and Njau, a driver and his conductor, work for KMO Sacco and are based on the Nairobi(CBD) route to Kinoo.
They know that public transport is a nightmare for commuters, but particularly more terrible for individuals living with disabilities.
In the matatu business, time is of the essence in the event that they need to meet their day by day set objective. Consequently, as they ship people from one point to another. A delay means loss of money.
However Mwas and Njau spare their time to pick people living with disabilities from their work places.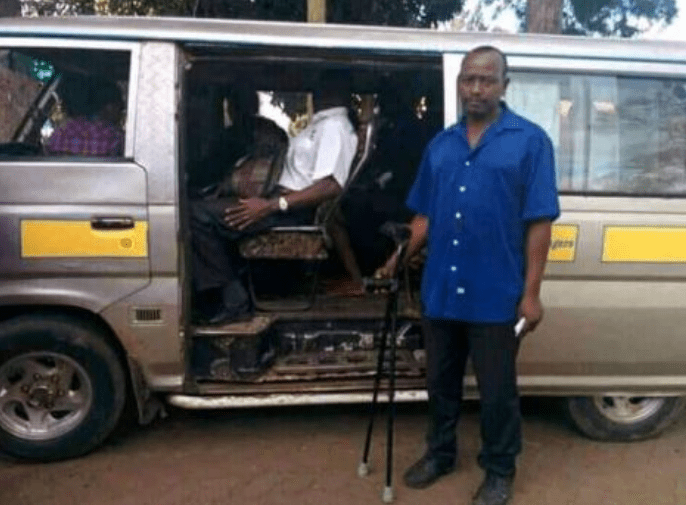 At ABC Place in Westlands, Mwas and Njau are not uncommon countenances. The team saves time to go pick people with disabilities from their workplace.
Matatus and transports charge triple while carrying a passenger who is impaired. This is on the grounds that they can't put up with the speed of other matatus since they will need assistance boarding the matatu.
Mwas and Njau not only do they pick them , however they likewise drop them home. They do this without charging them an additional coin for their services.
Waiyaki way, perhaps the busiest highways in Nairobi proves challenging for people attempting to cross from one side to another to cross the road.
This thoughtful gesture evoked responses on the web. " That's extremely caring, may they never lack", remarked a netizen.
"With such people, there's still hope for this country," mentioned another individual.
However, the pictures raised questions about the accessibility of roads to people living with disabilities.
"This points to a big problem in our society! People living with disabilities are an afterthought. Public transport services are not easily accessible to them, not forgetting residential houses," stated a netizen.
such is the Kenya we all dream of.