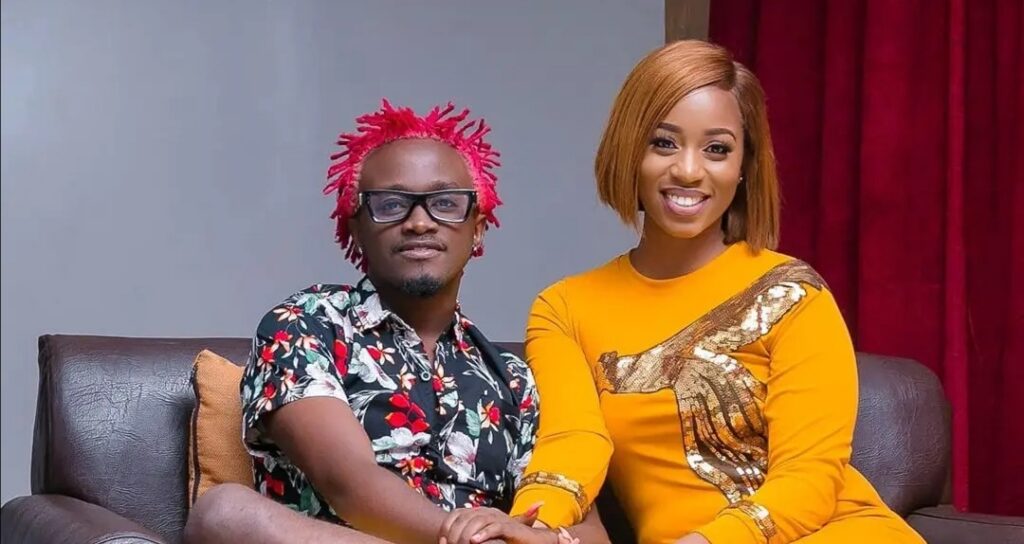 Musician Kelvin Bahati has disclosed that his sex prowess has dropped since joining politics.
Bahati revealed this during a game on his wife's, Diana B's YouTube channel where he said that politics can make one lose his family since much of the time is used in campaigns and deal making.
This thing about politics and campaigning, you leave the house at 4 am and come back at 2 am, you may end up losing your wife,"

he said.
In the game also, his wife asked him to name any of his exes he is still seeing but the singer got jealous.
Tell me who this person is because I don't know the answer to this question. I want to know who this ex you are still in contact with,"

he said.
The game went all fired up when Diana asked the singer whether she likes her quick or sweet and slow, a question that left the Mama hitmaker confused.
You know since the campaigning started, I have been so tired until everything is just sleeping. I don't know what you like, a quick session or taking your time. But I'll say you like it quickly,"

he said.
Diana laughed at the answer saying that they only do it quick when there is no time but she mostly likes it slow.