In a media interview, the 30-year-old narrated how he lived in the streets for three weeks stating that his breakthrough came from a twist of events that saw his frustrations turn into progress.
Kevin Mubadi who is a committee member of the ministry of Interior Taskforce on motorcycle regulations and currently the president and founder of the Boda Boda association of Kenya, narrated his journey as one that started through a messenger job he had acquired when he was a street boy.
"I got a job as a messenger, from there I bought my first motorbike, a client had sent me to deposit a cheque at a bank. I went to the bank and deposited the cheque. When I headed out five minutes later my motorbike was nowhere to be seen."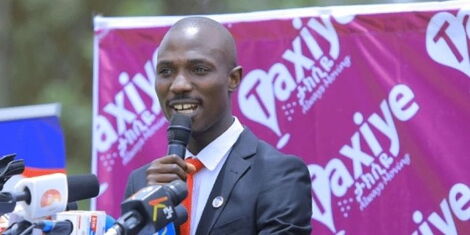 The 30-year-old stated that the delay in the compensation process by the insurance company prompted him to form the National Organization for the Boda Boda riders in the country. The sole purpose of the initiative was to bring them together and advocate for their rights at the national government level.
Speaking at his office, he stated that his journey towards securing the position was not an easy one, stating that he had to write letters to the National Police and also the ministry of transport with the objectives he wanted to achieve.
"I wrote a letter to the National Police and the ministry of transport with all the objectives of what we wanted to achieve as a body. We got letters of no objection and the organization was registered."
Talking about fulfilling his dreams and challenges through his journey, he stated that his biggest dream came true when he hosted President Uhuru Kenyatta in the company of the boda boda operators. On challenges, he states that he has faced harassment from the police, stating that it is common for junior officers to harass Boda Boda riders.  He disclosed that the officers do not bother to know whether you have licenses or insurance or the right gear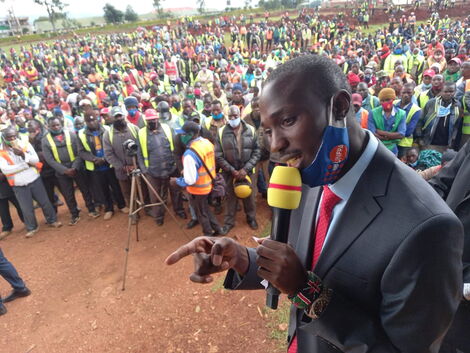 "We want to streamline the Boda Boda sector, when you look at the Boda Boda sector right now it is not what it used to be, we had a lot of violence, burning vehicles and we have tried our level best to train and satisfy these people to understand that when you wake up early you are going to do your job and that is your office.
Mubadi currently represents over 1.4 million boda boda riders in Kenya.