Juma's interview on Njeraini Citu show on Inooro TV."/>Every person is given a once-in-a-lifetime opportunity that can either advance their careers or cause their lives to spiral downward. Their future is ultimately determined by the decisions they make at the time.
This is the case of George Juma, whose story is reminiscent of a movie script. Juma's star faded after a successful career in the banking industry, and he would only reminisce on the good times, freedom, and happy life. The once-famous banker now lives in a prison, where he can only tell his life story. What could have gone wrong for the once-brave and brash bank supervisor?
Juma noted in an illuminating narration on Njeraini Citu (Inside The Prisons) that his journey began on campus, where he pursued a Bachelors Degree in Finance and Commerce at Kabarak University. After graduating in 2006, he was hired by a local bank in December of the same year – an opportunity he seized and gave his all to, distinguishing him among his peers and bosses.
Juma noted that his efforts were rewarded when the bank offered him a scholarship the following year to pursue a second degree in Economics and Statistics in Massachusetts, US.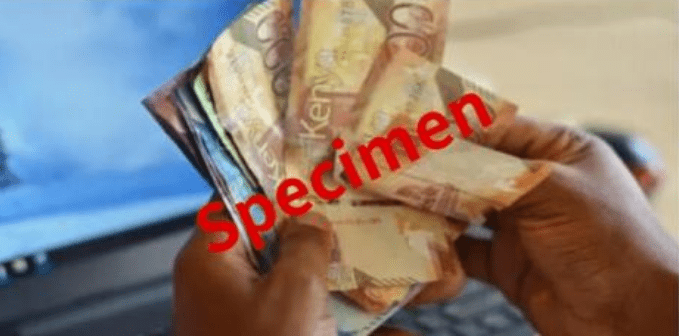 We got away with Ksh17 million on the first job I did, and Ksh11 million on the second. Clients were losing as little as Ksh1 per day and were unable to tell the difference. We were an 11-person team. We carried out the forgery transactions for an entire year, so can you imagine how much money we would have made if we took Ksh1 or Ksh10 from each of those clients on a daily basis? "He made a pose.
He stated that his most profitable transactions involved accounts belonging to foreigners who had opened accounts in the country. He alluded to this by stating that such accounts would take months to withdraw funds because their main transactions involved depositing funds on a regular basis.
Juma would then wire the funds from the clients' accounts to an untraceable account, erasing all transaction links from his end.
"As bankers, we handle money, but we don't resemble what we handle, so we are tempted to engage in fraudulent transactions," he explained.
His proverbial forty days, on the other hand, beckoned as three transactions he had carried out were traced back to him. Cheques (signatures) were used as evidence in the transactions. Juma later admitted to the fraudulent activities and was sentenced to prison on three counts of forgery.
"I definitely have regrets about the transactions. My advice to those in the workforce, particularly those in the banking sector, is to avoid succumbing to greed and temptation "He took note.
Content created by: Thetopnotchnews