Accidents on the Kenyan highways have been on the rise in the country with the government asking motorists to always be careful to avoid these accidents that lead to loss of lives.
The National Transport and Safety Authority has been doing its best to educate Kenyans on the need to drive carefully and to avoid any carelessness that might lead to loss of lives.
This morning there has been a deadly accident at Kambiti on the busy Kenol-Sagana Highway.
The accident involved a lorry that overturned onto the side of the road and now there is a crane that is trying to retrieve the vehicle.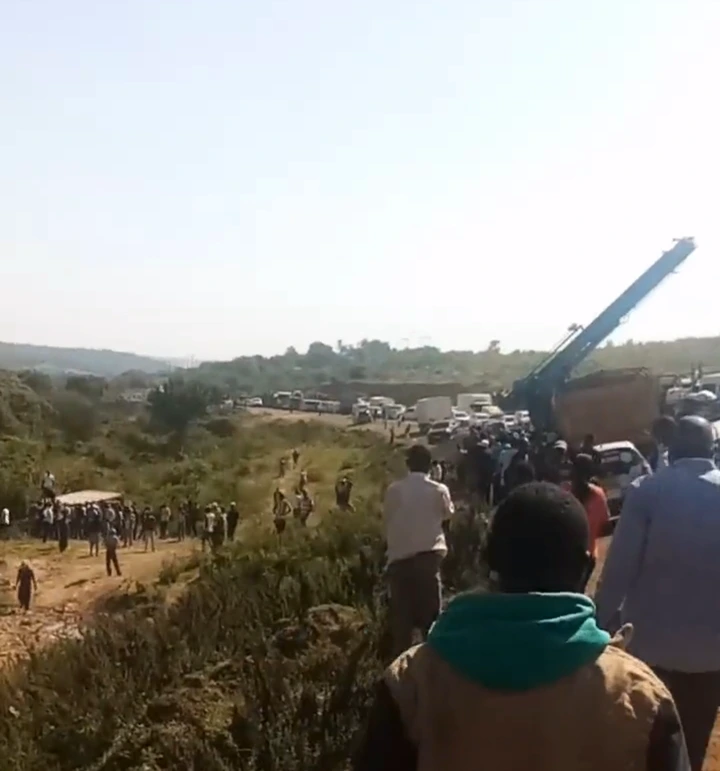 The crane has caused a huge traffic snarlup on the busy Kenol-Sagana Highway this morning.
Hundreds if not thousands of motorists are now stuck on the highway with no movement being witnessed on the road at this moment.
Motorists are advised to always be careful to avoid these accidents that lead to loss of lives or delays on the roads