An individual whose identity remains unknown has recently shared explicit photos of the renowned singer Boutross on the internet. It is reported that the lady in question uploaded the images on Edgar Obare's BNN premium website in exchange for money.
According to the lady, she had accompanied the popular musician on a music video shoot in Mombasa in 2021. It is said that Silverstone, the management company, had hired the lady as an escort but failed to pay her as agreed upon.
As a result of the management's negligence, the lady decided to sell the nude photos of Boutross taken while he was sleeping in his hotel room in Mombasa. The lady claims to have taken the photos before leaving.
The lady requested that her identity be kept secret in the chat she had with Edgar Obare. Boutross has recently gained fame with his hit song "Angela," which has amassed over 3.3 million views on YouTube in just two months.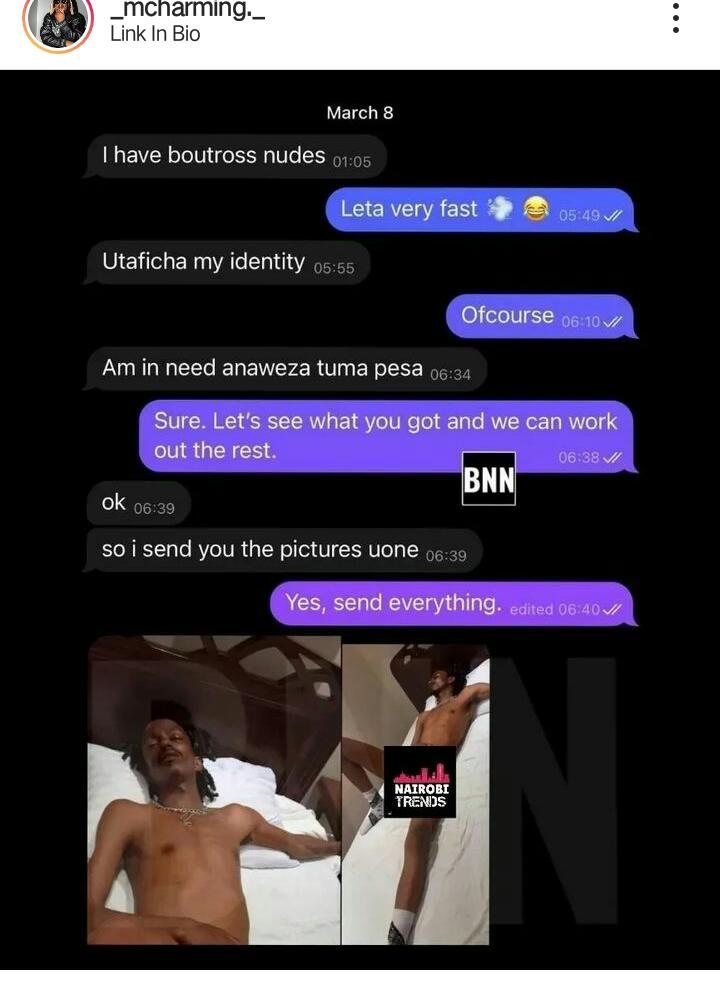 Boutross was once a part of the Tergak band, alongside rapper Octopizo and Barack Jacuzzi. However, they had a falling out, and Boutross has since pursued a solo career.
Unfortunately, this year has seen multiple instances of celebrities having their private videos and photos leaked to the public.