Sandra Dangote, the mother of Diamond Platnumz, recently shared her affection for Zuchu with the public. This sentiment arose when she posted a video showcasing the thoughtful gifts she received from Tanasha Donna. Sandra Dangote praised Tanasha for the belated birthday presents and expressed her gratitude.
However, some fans speculated that Mama Dangote had unfollowed Zuchu on social media following this event. When interviewed by Wasafi FM, Mama Diamond clarified her stance, suggesting that she believed the gifts were actually from her grandson, rather than Tanasha.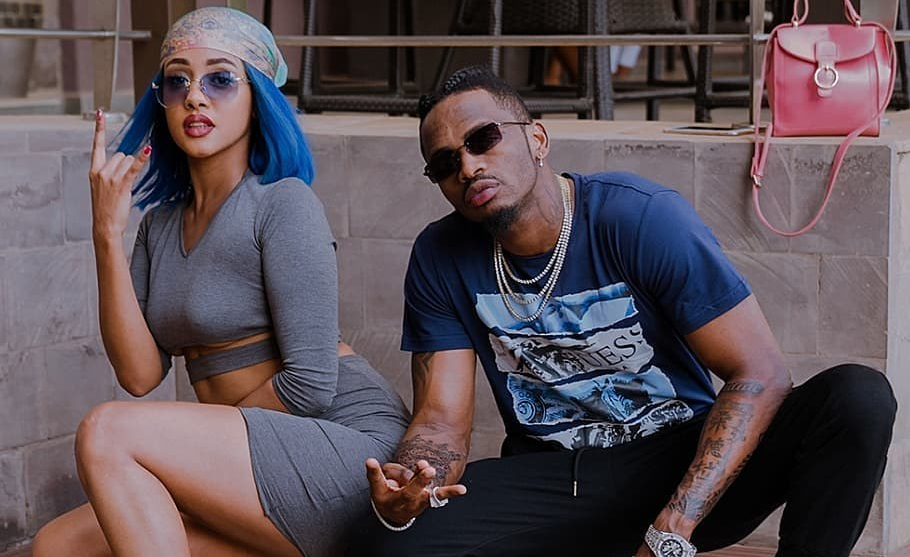 She stated, "I'm conveying this on behalf of Tom Kaka; it's a connection."
When questioned about the unfollowing rumor, she responded, "I'm used to my child. I haven't unfollowed anyone. What would I unfollow her for? Instagram gossip should not bring me back to childish matters. I'm beyond that; my concerns are more mature."
Furthermore, Mama Dangote implored fans to cease pitting her against Zuchu, emphasizing that they are all her children and should not involve her in their conflicts.
In a video shared by Mama Dangote, she presented Tanasha Donna with a bouquet, cash, designer fragrances, and oil. Among the gifts was a heartfelt message that read, "Mama, Something small for not keeping my promise. I hope you enjoy it. Happy birthday, Mom, a day late. May Allah continue to bless you. Love T."
In response, Mama Dangote expressed her gratitude, saying, "I was going about my day, and I stumbled upon this surprise birthday gift from Mama Tom Kaka @tanashadonna. I don't have much to say except thank you. Alhamdullillah 🙏❤️🥰."