In the wake of murder and assassinations of key politicians in
the country, Deputy President William Ruto is not leaving
anything to chance as far as his security is concerned.
On Friday, he instructed his security detail to put together a
mock assassination attempt on his life to see how well they
are prepared to protect him from assassins like those who
murdered Kabete MP George Muchai, his 2 armed bodyguards
and driver in cold blood in the middle of the city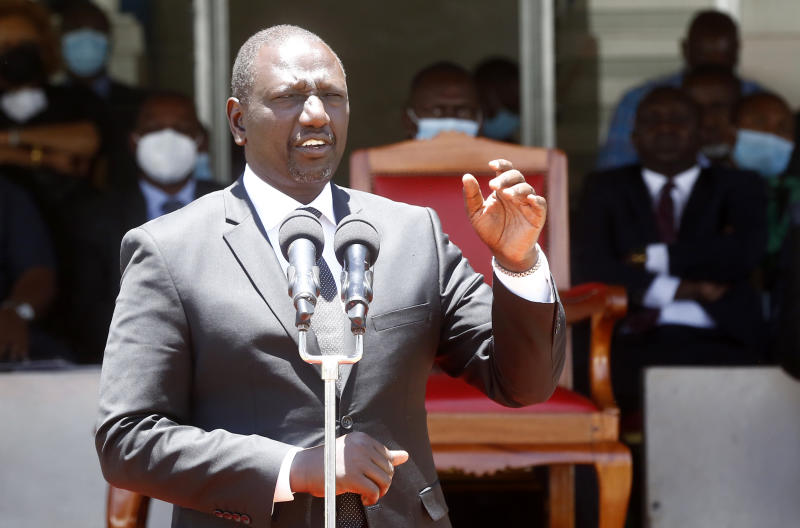 In the full scale mock drill, a man (an assassin) in camouflage,
tried to shoot at Deputy President William Ruto with a soft
gun near Diamond Park Building and threw the public into
confusion and panic with 'gunshots' rendering the air for
almost 10 minutes.
However,Ruto's security details were alert and successfully foiled the mock assassination attempt and subdued the 'shooter' in minutes. It took onlookers long before they realized it was just a drill Some Kenyans thought the whole time that all was not well because the drill looked so real. Ruto's bodyguards proved that, they can protect their boss in case of a real assassination attempt.