A 25 year girl from Omoloi town in Teso South sub-county is going through serious mental difficulty after her nine-month pregnancy which was expected to be a source of joy ended up being otherwise because of the infant's strange defects on the head.
As indicated by the desolate Nancy Apoma, she checked in at Alupe Sub-county hospital three weeks ago to welcome her newborn.
Things would later take a terrible turn when she saw the newborn having fostered a
huge and mysterious swelling on the head.
Apoma further says that clinical officials at the hospital who were equally perturbed, discharged her with practically no convincing clarification about the condition of her child.
Because of her modest foundation, Apoma and her husband, Steven Okoromong were lost of options on what direction next, or on which specialist to consult and help in uncovering the mystery about their child which was truly torturing them.
Whenever asaked some information about the periodic antenatal visits, Apoma said, she has been dutifully availing herself for tests at a nearby dispensary and that at no given point were complications found.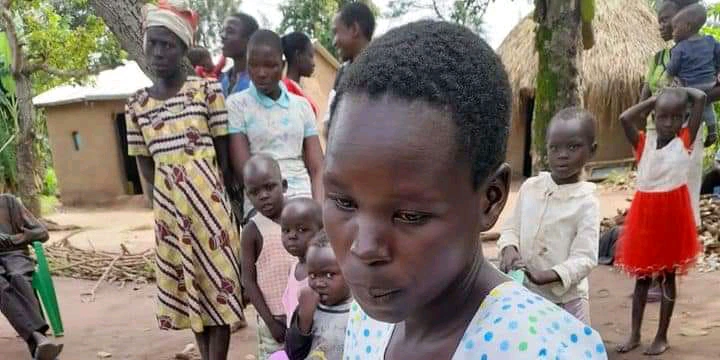 "I went to Amaase dispensary for monthly checkups. Ultrasounds were done and they assured me the baby was normal and in perfect condition." She said.
Mr. Brian Matsiza, the doctor incharge at Alupe clinic where the deliverly happened conceded that it was a normal deliverly however sadly the child had a congenital deformity
The doctor says such a condition is alluded to as neural tube deformities and that they occur in the first month of the pregnancy.