It is with sadness that we learn of the death of Professor George Magoha. Professor George Magoha, the former Education Cabinet Secretary, died on January 24, 2023.
According to his close family, he died at Nairobi Hospital while receiving treatment following a cardiac arrest.
George Magoha Early Life
Prof George Magoha is a Kenyan surgeon and academic administrator. He is the current cabinet secretary of the Ministry of education, since March 26th, 2019.
George Chiyeth Magoha was born in 1952, in Kisumu, Kenya. He later moved to Nairobi to stay at his brother's place due to his asthmatic condition.
For his primary school education, Magoha went to Dr. David Livingstone Primary School in Nairobi, then later joined Starehe Boy's Center and School for his O-level studies.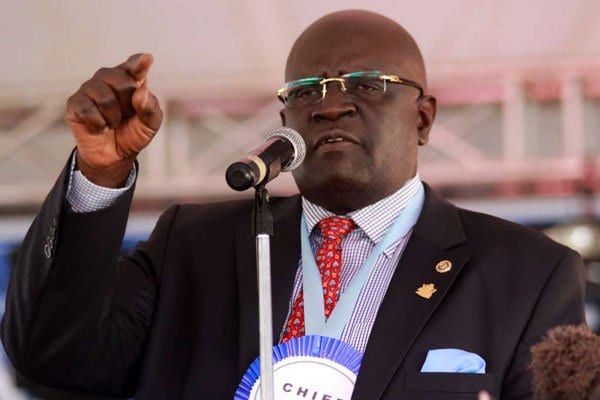 He later graduated with a high school diploma from Strathmore school where he had studied for his A-level education.
After his university entry examinations, Magoha was awarded a scholarship to study human medicine at the University of Lagos, Nigeria. He later attended the Royal Postgraduate Medical School in The United Kingdom.
George Magoha Career
In the late 1990s, Professor Magoha was appointed chairman, dean, and principal of the college of Health Sciences. He was later chosen to be the vice-chancellor, and then in 2005, the chancellor of the University of Nairobi.
During his era as the vice-chancellor, the institution witnessed a lot of changes as the number of student strikes was lower as compared to the years before.
Also, there was an improvement in the general discipline of the staff and students of the institution.
In 2016, Professor George Magoha was appointed to be the chairman for the Kenya National Examination Council by President Uhuru Kenyatta. His no-nonsense nature is what earned him the spot. He was able to eradicate examination cheating which had been a problem in the country.
Later, on March 1st, 2019, Magoha was nominated as the Cabinet Secretary for Education.
George Magoha Net Worth
Professor George Magoha has an estimated net worth of Ksh 250 million which he mostly earns from his career and the sale of his biography.
Quick facts
Real Name George Chiyeth Magoha
Age 71 years
Nationality Kenyan
Place of Birth Kisumu, Kenya
Fiancé/ Wife Barbara Odudu Essien Magoha
Net Worth Ksh 250 million