When taking a tour of the city under the sun 'Nairobi', odds are you won't miss the signage of the pervasive Lloyd Masika Company on several structures, going from top of the line shopping malls to private buildings.
It is assessed that the real estate as well as a valuation company deals with a property portfolio involving more than 1 million sq.ft. of commercial space and overe 800 residential units.
So little is, known about the two tycoons that put in the sweat and long hours to built the organization into the behemoth that it is today.
Established in 1979 with two associates, John Lloyd and David Masika, the organization has a rich arrangement of properties they oversee – including Sarit Center in Westlands.
The journey to the top has, however, been a burdensome encounter for the two since leaving Tysons Ltd where they met.
Lloyd was however the first to secure employment at the company , which is currently 97 years of age, in 1969 where he worked as a valuer. Previously, he had worked as a valuer at the Department of Lands in 1964 and was subsequently seconded to the Ministry of Housing. During his tenure, he got promoted and served as a Managing Director
Lloyd is a Chartered Surveyor, a Registered and Licensed Valuer and Estate Agent however resigned in 1995 and is presently a Consultant with Lloyd Masika Limited.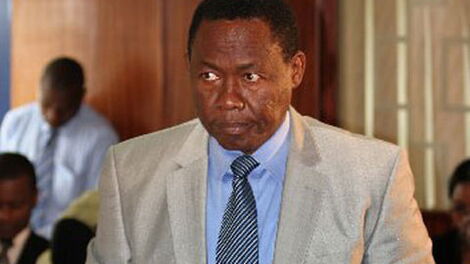 Masika, joined Tysons in 1974 and by 1978, he had become a director.
In 1979, the two left the organization to establish their own valuation firm Lloyd Masika that has expanded and presently offers estate agency and administrations services.
Masika is a Land Economics graduate from the University of Nairobi, a registered and licensed valuer, just as a real estate agent with immense involvement with agricultural valuations, letting of commercial properties and preparation of feasibility studies.
He has over his fruitful career held positions as the ManagingTrustee of National Social Security Fund, Managing Director Tana & Athi Rivers Development Authority (TARDA), Chairman of the Kenya Power and Lighting Company, National Bank of Kenya as well as the Chairman of the Board of Kenya Meat Commission
Masika, used to sell cotton to Makueni Ginneries as a kid, offered his bid to buy Makueni Ginneries in 2000 with an end goal to resuscitate the once vibrant sector.
In a 2013 media interview, he noted that he had set up the organization and purchased new ginning machines esteemed at Ksh2.5 million each. He was producing 740,000 kgs of cotton each year.
In 2017, Masika unsuccessfully vied the Makueni gubernatorial seat. In May 2018 he lamented that he had been rigged out in favor of current Makueni Governor Kivutha Kibwana and left the Wiper Party to form his own.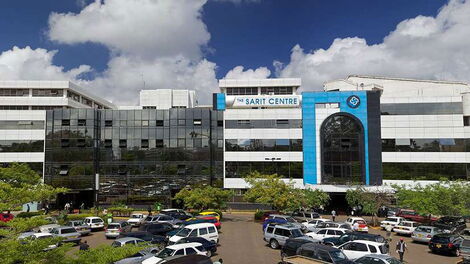 Other high end properties managed by Lloyd Masika include Telposta Towers, Crossroad Mall, The Mall in Westlands, Corner House, Stanbank house, Parklands Plaza, Galana plaza and Barclays Plaza among others.