Andrew Kibe stands as a prominent figure among Kenya's media personalities, celebrated for his authenticity, fearlessness, and outgoing nature. He fearlessly tackles controversial subjects and delivers unfiltered truths without reservation.
While many Kenyan individuals admire his fearless approach in addressing a variety of topics, there exists a group of women who harbor reservations due to his frequent critiques of feminism. Kibe boldly expresses his opinions on subjects that many avoid.
Through his distinct approach to addressing topics, Andrew Kibe has ascended to become one of Kenya's most influential media figures. He commands a substantial following on social media, boasting over 300,000 YouTube subscribers.
But who exactly is Andrew Kibe? Let's delve into his profile.
Andrew Kibe's Profile
Name: Andrew Kibe Birth Year: 1976 Marital Status: Previously married, currently separated High School: Nairobi Millimani School Occupation: Media personality, vlogger, blogger Instagram: @kibeandy
Biography and Characteristics
Andrew Kibe is characterized by his comical media persona. His statements, while provocative and direct, are infused with humorous punchlines that captivate Kenyan audiences.
Born in 1976, Kibe hails from the central region of Kenya, making him 47 years old as of 2023. Although his early life remains shrouded in mystery, he disclosed attending Nairobi Milimani School for high school education. Notably, he stood out for his fashionable and stylish attire, endearing him to his peers.
While his KCSE scores and subsequent pursuits remain undisclosed, Kibe's transformation from a devoted man of faith to his current image is intriguing. Former photographs showcase his involvement in religious activities, even though he vehemently denies ever being a pastor.
Career Trajectory
Post his religious phase, Andrew Kibe emerged as a significant media personality. His journey commenced with NRG radio, co-hosting the Breakfast Club show alongside Kamene Goro. Their magnetic chemistry led to a substantial audience following, which eventually led to a conflict with NRG's owner, Kevin Mulei. This dispute prompted Mulei to seek a court injunction preventing them from joining rival radio station Kiss FM, citing financial loss.
In 2019, Kibe and Kamene successfully transitioned to Kiss FM, generating an explosive impact that rapidly expanded the station's listenership. However, Kibe's surprising resignation in June 2020, attributed to censorship of his language choices, left many astonished.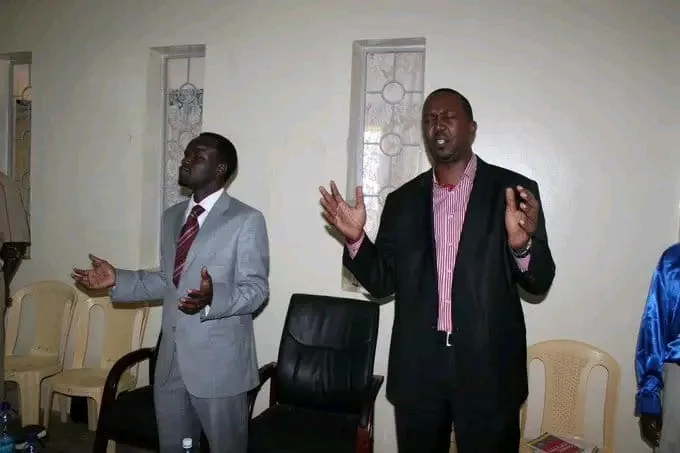 Post-radio, Kibe encountered hardships, including losing his home, car, and friends. Yet, in November 2020, a friend assisted him in founding Rogue Radio Investment, turning the tide for him.
Political Interlude
Notably, Kibe ventured into politics in 2012, contesting the Lang'ata Member of Parliament seat but losing to Joash Olum. Over the subsequent nine years, he underwent a transformation, considering his political involvement a youthful folly.
Personal Life
Kibe's private life largely remains concealed. He was previously married, fathering a 15-year-old son. Regrettably, Kibe shared that he hasn't seen his son since he was five, following his baby mama's marriage to another man. As of now, details about his current romantic relationship status are undisclosed.
Wealth and Influence
Andrew Kibe's influence is evident through his thriving vlog, blog, and expansive social media presence. With substantial followings on platforms like Facebook, Instagram, and YouTube, he stands as one of Kenya's wealthiest media personalities. Earnings from YouTube and brand endorsements have propelled him to a level of affluence.
In 2022, Kibe's financial success allowed him to acquire a luxurious Mercedes S550, a vehicle he praises for its opulence and timeless features.
In conclusion, Andrew Kibe's journey from his religious past to becoming a fearless and influential media figure exemplifies his dynamic nature. His unapologetic approach to addressing topics has carved a unique space for him in Kenya's media landscape.